80 Acres For Sale
Westminster b/t Route 66 and Danforth Rd.
Edmond, Oklahoma 73007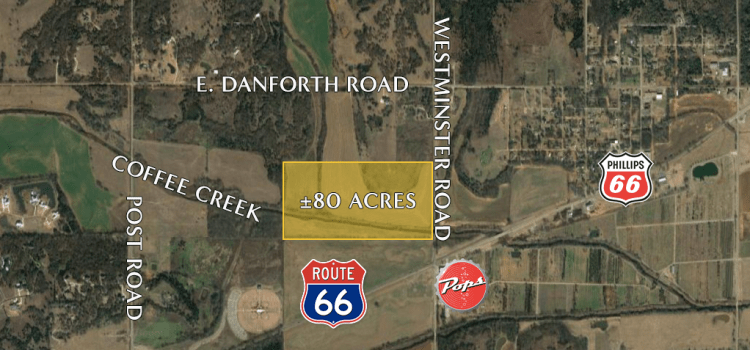 Description
Residential Development Opportunity! The 80 acres is located on
Westminster between Us Highway 66 and Danforth Road in Arcadia,
Oklahoma. The property has 15 (+/-) acres of usable acreage with the
remaining being used as agricultural for farming purposes. The property
is part of Edmond School District and could be divided up into multiple
lots for a residential neighborhood with multiple water features.
• 80 Acres off of Route 66
• Edmond School District
• Prime Residential Development Opportunity
• Country Living 4 miles of I-35