High Profile - Land For Sale - 69 Acres- Elk City
E 7th St & S Eastern Ave
Elk City, Oklahoma 73644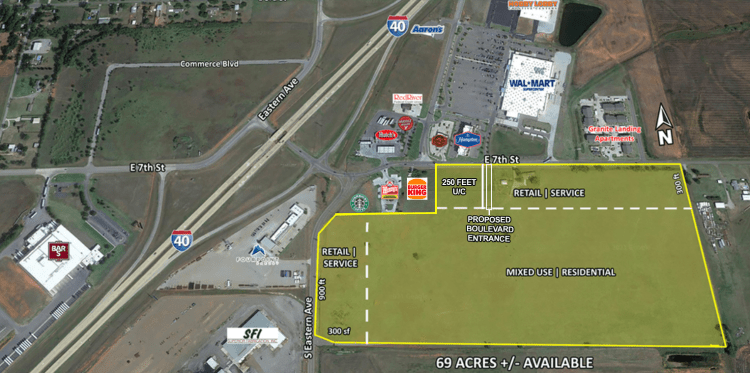 Total Square Feet
3,049,200
Description
69 Acres +/- are currently being offered for sale in Elk City.   Prices are  - per type of property needed
(Price subject to differentiation for smaller parcels)
Retail | Service - Price is not disclosed 
Industrial | Commercial - Negotiable
Mixed Use/Residential land - negotiable per location & tract size
Call to discuss price and details.

This 69 Acre tract is located east of the highly traveled Interstate 40, and directly across from the popular Wal-Mart SuperCenter.

This area is quickly developing into a destination intersection in Elk City; not only for the local area, but for the daily commuters.

A mixed use/residential land parcel is adjacent to retail/ service parcels is also usable for commercial, industrial use to service agricultural or oilfield user.