Development Land For Sale
Wilshire & I-235
Oklahoma City, OK, Oklahoma 73116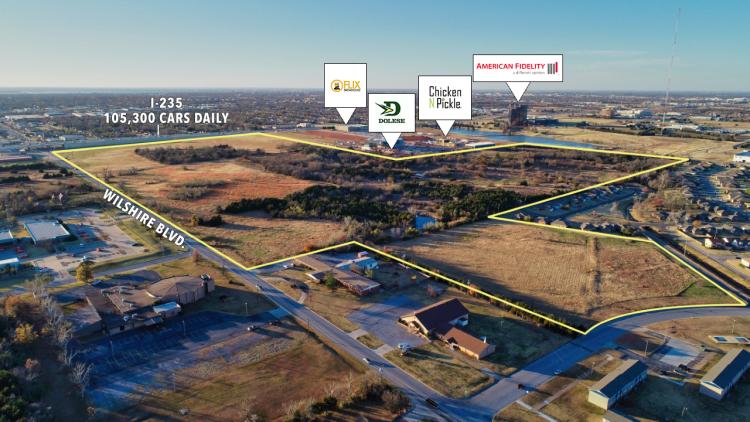 Description
Land Size: 115 Acres 
Price: $4.25 per sf 
Utilities: Water, Sewer & Electric all available to site 
Zoning: PUD 936 - Includes C-4, O-2, R-1, R-1ZL, R-2, R-4 & High Impact Institutional 
Location: Northeast corner of I-235 and Wilshire Blvd. 

Contains approximately 1,400 ft. of highway frontage. 
Located just south of American Fidelity Headquarters, The Half mixed use development, and major medical developments.