Sonic Anchored Pad Sites- For Sale, Build to Suit or Ground Lease
Rockwell b/t Memorial & 150th Street
Oklahoma City, Oklahoma 73142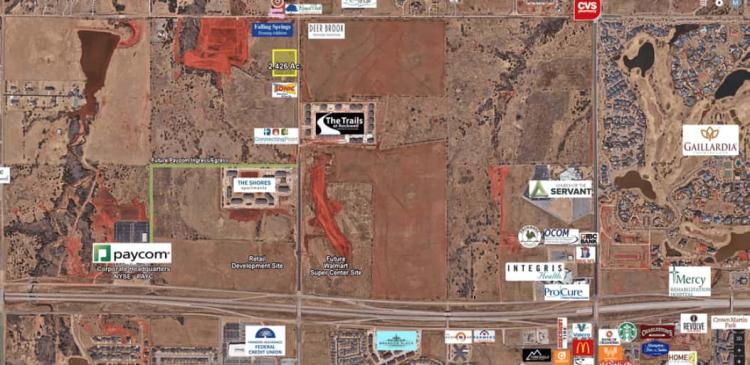 Description
The subject property is located on Rockwell south of 150th between Memorial Road.
The Sonic anchored parcels are pad ready with all utilities and dirt work completed.
The area has show some significant grow in the past five years with two large
multi-family complexes along with major retailers investing in the area. Within a mile,
there is planned two large scale big box retail developments, one including Super
Walmart. Paycom has recently purchased land to have an ingress/egress point on
Rockwell.
• Growing Retail Corridor
• Walmart Supercenter planned nearby
• Less than one mile from Memorial Road/Kilpatrick Turnpike