2300 S Douglas Land
2300 S. Douglas
Oklahoma City, Oklahoma 73130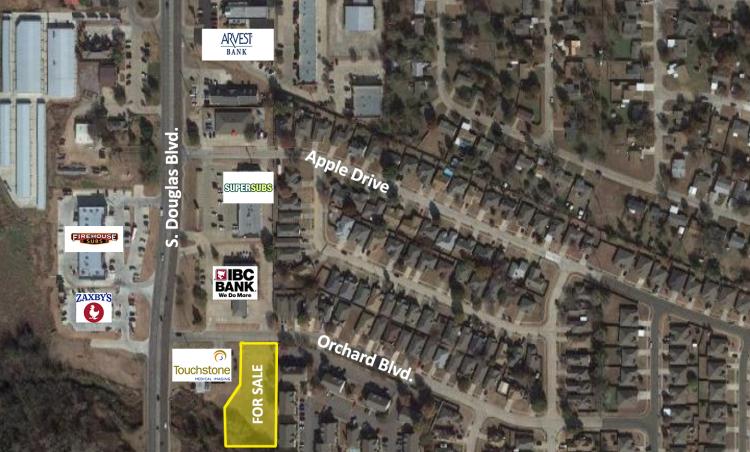 Description
The site is east of Touchstone Imaging of Oklahoma and fronts
on Orchard Boulevard. Frontage is 86.77 feet on Orchard Blvd.
The east property line is over 360 feet deep and the west
property line is an odd shape following the property line of
Touchstone Imaging.
This vacant .75 acre site fronts on Orchard Boulevard adjacent
east of Touchstone Imaging of Oklahoma, which is an MRI
imaging installation located at 2300 S. Douglas Blvd. Touchstone
occupies the hard corner of Douglas Boulevard and Orchard
Boulevard.