6400 W Memorial - 8.5 Acres For Sale
6400 W Memorial
Oklahoma City, Oklahoma 73142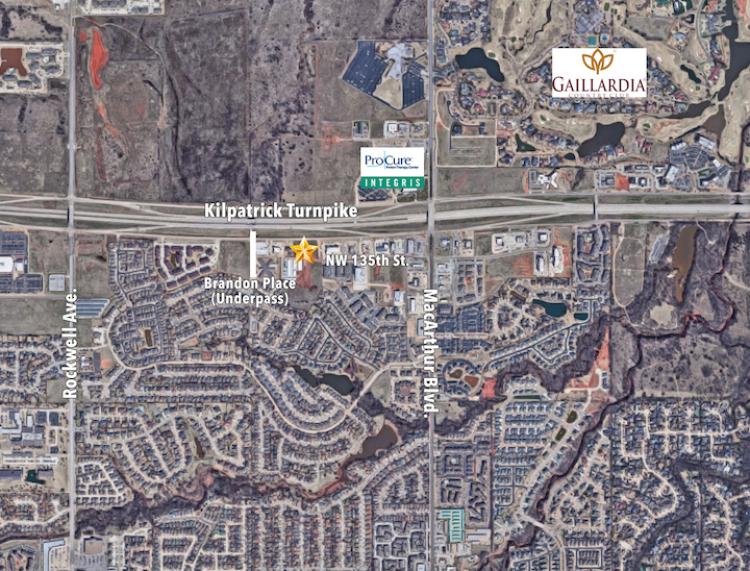 Description
The property offers excellent access with the possibility of multi-use development consisting of many different commercial uses including retail, office, apartments, duplexes and assisted living or independent living.
Ideally located between Rockwell Avenue and MacArthur Boulevard on the south side of the Kilpatrick Turnpike / Memorial Road. The property is just east of Brandon Place, which is an under pass below the Kilpatrick Turnpike. The property can be accessed from the frontage road (Memorial Road) and from MacArthur Boulevard to the west via Schaeffer Drive.
Neighbors include: Starbucks, Bank of Oklahoma, Hideaway Pizza, Farmers Insurance, The Sushi Bar, Threshold Fitness, McDonald's, City Bites, Discount Tire, and Valero Gas Station.