Hotel Development Site For Sale - 401 S. Meridian
401 S. Meridian
Oklahoma City, Oklahoma 73108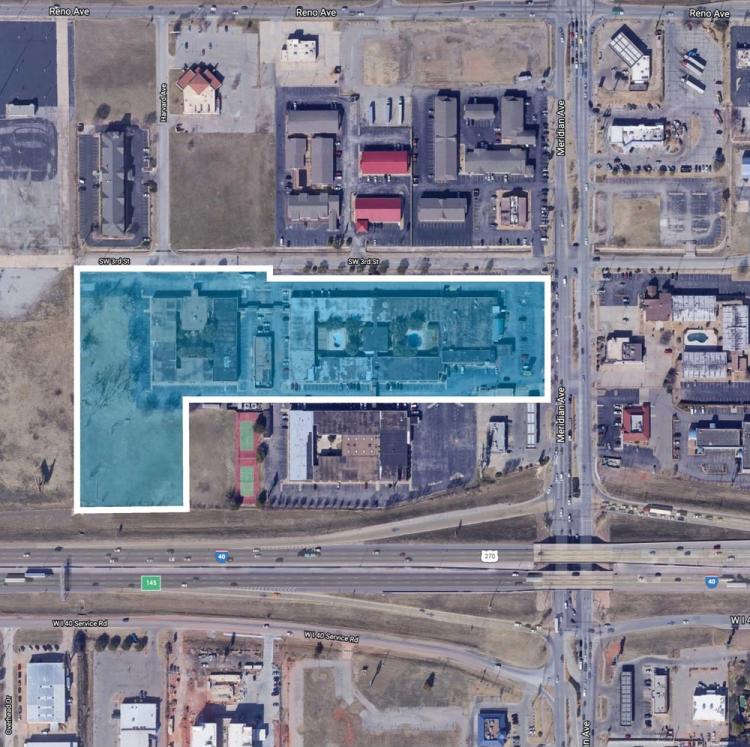 Total Square Feet
487,436
Contact

Office: 405.239.1220
Mobile: 405.226.5467

Office: 405.239.1270
Mobile: 405.657.7800
Description
PROPERTY OVERVIEW
The Biltmore development site is an excellent opportunity to purchase and redevelop one of Oklahoma City Metro's most recognizable locations. With daily traffic of over 100,000 cars, several retail / hotel type tenants would be interested in this location.
Best Large Tract in West OKC
Excellent 70,000 SF Retail Pad Site on Meridian Ave
Will Rogers Airport Located 4 miles South
Oklahoma State Fair Grounds Located 1.5 miles to the East
Located in the Hospitality District of Oklahoma City
Near Celebration Station & White Water Bay
LOCATION OVERVIEW
The Biltmore development is located at the intersection of I-40 and Meridian Avenue. 99,500 cars per day travel along I-40 while over 29,000 car travel along Meridian. The largest portion of the frontage (800 feet) faces I-40 with 347 feet of frontage on Meridian.