Midtown Land For Sale
1001 NW 23rd Street
Oklahoma City, Oklahoma 73103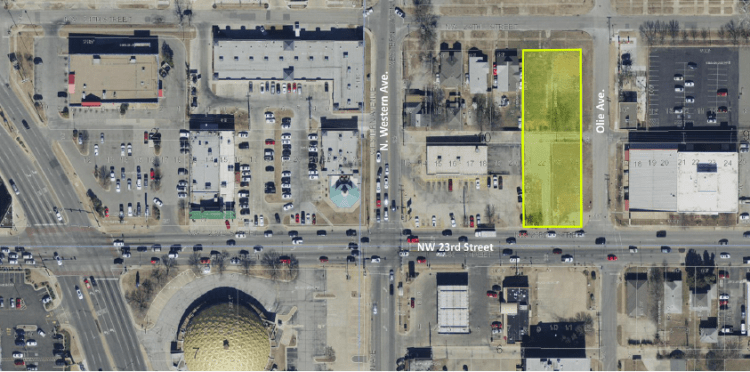 Description
8 lots with 100 feet of frontage on NW 23rd Street, 240 feet on N.
Ollie and 100 Feet on NW 24th Street. One block east of NW 23rd
and Western. Lots 21-24 and 1-4 Block 10, Pleasant View Addition.
This is a great location in the Midtown area at NW 23rd and Ollie.
Midtown is one of the hottest development areas of Oklahoma City.
The site is close to many of the Midtown restaurants and activity
areas. The Gold Dome is nearby as well as the Dove Academy, The
Drake, Big Truck Tacos, Pizza 23 and numerous others. The
property is currently zoned NC (Neighborhood Conservation) which
encourages the revitalization of older neighborhoods.