100 Park Avenue
100 Park Ave
Oklahoma City, Oklahoma 73102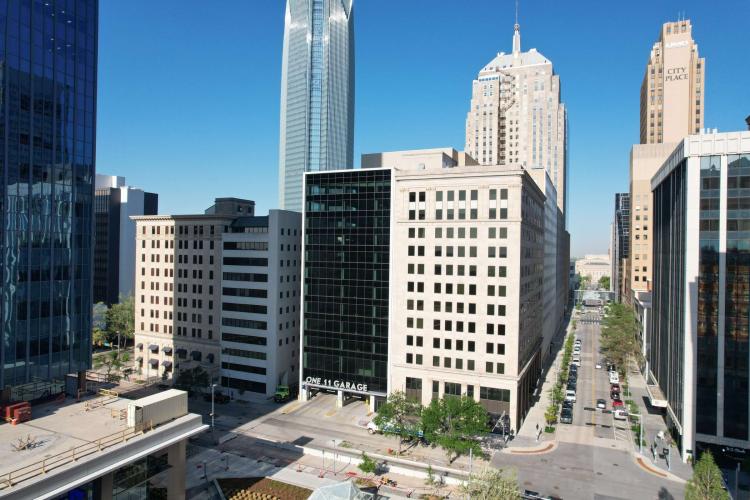 Total Square Feet
102,882
Contact

Office: 405.239.1202
Mobile: 405.641.3218


Description
100 Park  Avenue is a 102,882  SF  office  building located in the heart of Oklahoma City's Central Business District.  Constructed in 1924,  100  Park  has been an integral part of the Downtown community for nearly 100 years. Although it currently consists of office space and first floor retail, 100 Park provides a myriad of opportunities for adaptive reuse. Situated on  the  southwest corner of Park  Avenue and Broadway,  the building  has  an  ideal address  just a  short  walk  from  The  Myriad  Gardens,  Bricktown, Scissortail   Park,   the Paycom   Center and the Oklahoma City Convention Center.  Just  next  door to  the  building  is  the  First  National  Center,  whose
owners have nearly completed a $287 Million renovation,  which includes The National Hotel (Autograph by Marriott), as well as the First Residences. Downtown Oklahoma City has undergone significant transformation in the past few years and the building is positioned well to benefit from the numerous investments made in the area.
100  Park  Avenue's  presence  on the National Register of Historic Places provides  an investor  an excellent opportunity to pursue historic tax credits. Additionally,   the   
property's   downtown   location also makes Tax Increment Financing (TIF) available through Increment  District  #2  –  Downtown  Maps. Given the burgeoning Apartment market, 100 Park lends itself well to an investor looking for an adaptive reuse opportunity.