ABC Properties | NEW PRICE
500, 510 & 528 W Reno
Oklahoma City, Oklahoma 73102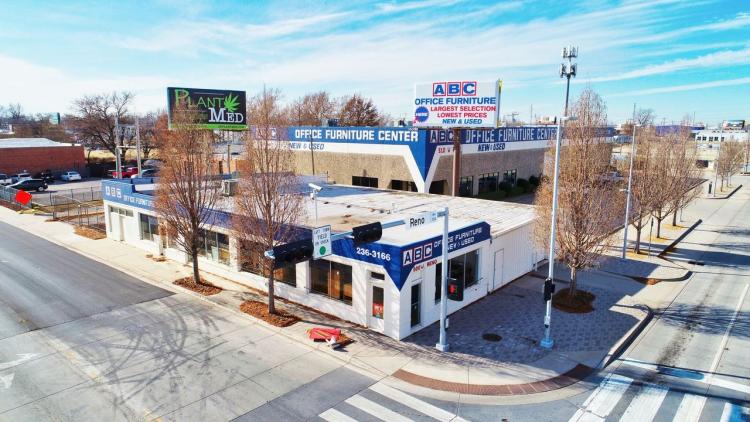 Description
ABC's warehouse and showroom properties are available for purchase. This location is in close proximity to the City of OKC's largest recent investments: Scissortail Park, Myriad Botanical Gardens, Paycom Center, the new Omni Hotel, the 500,000 SF OKC Convention Center and the OKC Streetcar.
This location is in OKC's Downtown Development Framework, which encourages high intensity mixed use development, like office towers, hotels, and urban residential up to 10 stories. This property has immediate leasing opportunities and long term appreciation as neighboring parcels see development.
Sale does not include the existing business/occupant.
Cell phone revenue is currently $14,692/year. Tower is eligible for a renewal and expansion that could significantly increase annual revenue and individual parcel marketability.
6,175 SF historic one-story retail building facing S. Walker Avenue built in 1938
18,000 SF warehouse and showroom built in 1981
Parcel with existing cell phone tower lease through 2031
Paved parking Lot facing Reno
Two billboards with rental opportunities