Free Standing Building | For Lease - 11 S Western
11 S Western Avenue
Oklahoma City, Oklahoma 73106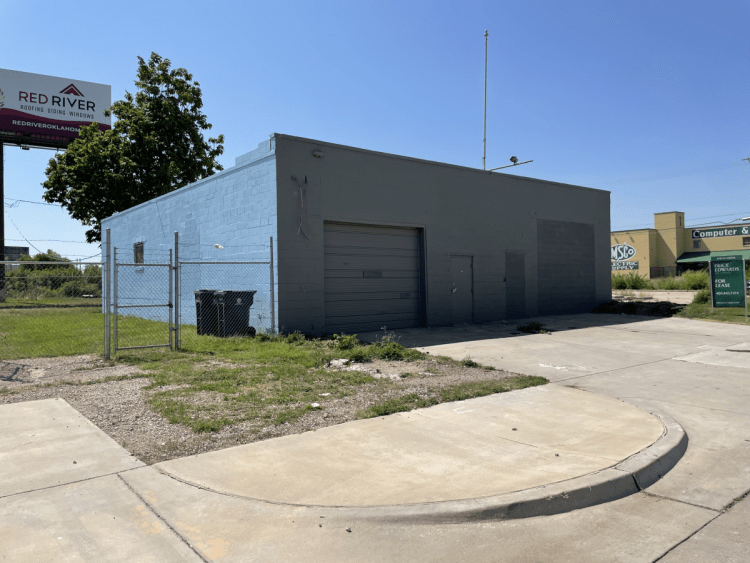 Lease Rate
$8.00 - $15.00 psf NNN
Description
Discover a prime 2,500 SF commercial space, adaptable for single or dual occupancy, in the heart of Oklahoma City's emerging West Village Arts District. Located 
just north of Oklahoma City Boulevard, this robust cinder block building offers unparalleled connectivity to I-40, I-44, and the Central Business District. Join a neighborhood on the rise, with recent developments like a new 7- 11  and  vibrant  artistic  community.  Ready  for  immediate occupancy, this property features a 4 lot, 14,000 SF fenced-in yard, and vacated alley on the west side, with future development planned for Sheridan and the West Village Arts District. The landlord seeks a visionary tenant with 
long-term plans for OKC and a creative vision for this extraordinary, highly visible location. Be part of Oklahoma City's transformation and align your brand with
its cultural and economic resurgence.
Lease Rate: $8:00 -$15:00 /NNN
Size: 2,500 SF, adaptable for single or dual occupancy Structure: Robust cinder block construction
Location: Strategic position north of Oklahoma City Boulevard
Accessibility: Immediate access to I-40, I-44, and the Central Business District
Recent Area Developments: New 7-11, creation of West Village Arts District
Availability: Ready for immediate occupancy to qualifying businesses
Lot Details: 4 Lots, 14,000 SF, fenced-in yard
Unique Features: Vacated alley on the west side of the property
Future Development: Plans for Sheridan and the West Village Arts District
Landlord Vision: Seeking a tenant with long-term plans for OKC and a creative vision