Tenant Representation
Price Edwards and Company has a lot of experience in work with Tenant Representation. Through our relationships in the business and professional communities and our affiliation with ChainLinks Retail Advisors we have all of the tools necessary to meet the needs of our clients.
Market Knowledge
Since the inception of Price Edwards and Company in 1988, we have always understood the importance of market research. Instead of depending on others to determine the trends for us, we have a marketing-research department that is solely tasked to research each of primary Oklahoma City markets: Office, Retail, Industrial, and Multifamily.

Over the past decade, Price Edwards and Company has become the leader in providing current market research and trend analysis for the Oklahoma City Market. All of this information is made available for free on our website. Our knowledge of the market and the experience and expertise of our leasing and management professionals have allowed Price Edwards and Company to successfully represent many national, regional and local clients.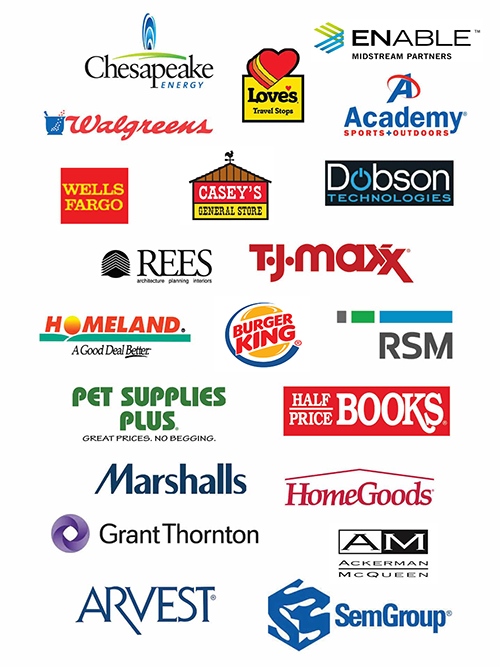 TENANTS WE REPRESENT
Academy
Ackerman McQueen
Arvest Bank
Burger King
Casey's General Store
Chesapeake Energy
Dobson Technologies
Enable Midstream Partners
Grant Thornton
Homeland
Marshall's
Love's Travel Stops
Pet Supplies Plus
REES
RSM
Sem Group
TJ Maxx
Walgreens
Wells Fargo