BOK Park Plaza | Retail Space
499 W Sheridan
Oklahoma City, Oklahoma 73102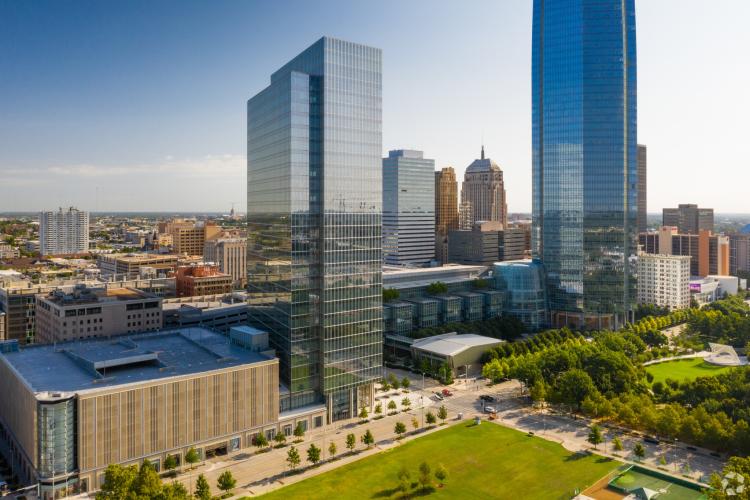 Description
Click to view the BOK Park Plaza website. 
BOK Park Plaza is certified LEED Gold and is comprised of a Class-A office tower with 27 floors of office and retail space as well as an attached parking garage, which provides parking for over 1,600 vehicles. BOK Park Plaza includes prominently-placed and inviting spaces at the ground level for retail and other active uses as well as 2 green roofs with a variety of plant life. The state-of-the-art building provides modern and elegant interior space with floor-to-ceiling windows, offering impressive 360 degree views of Oklahoma City and the Myriad Botanical Gardens. In addition, BOK Park Plaza connects to the Downtown OKC Underground system and Devon Energy Center via a skybridge over Hudson Avenue. 30,000 sf +/- retail space.
BOK Park Plaza is located in Oklahoma City at the intersection of Sheridan Avenue and N Hudson Avenue at the southwestern corner of the Downtown District This prime location affords easy access to the Myriad Gardens, Chesapeake Energy Arena and the Convention Center.