OKANA Resort & Indoor Waterpark | Retail Available For Lease
First American Blvd & Interstate 40
Oklahoma City, Oklahoma 73129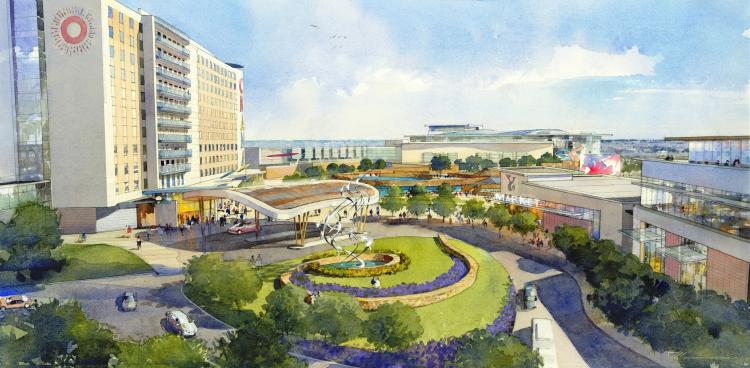 Description
Pre-leasing for delivery in Fall 2024.
 
Located at the crossroads of America, adjacent to Downtown Oklahoma City.
In the heart of the Oklahoma City metro, OKANA is a five minute drive from thriving Downtown OKC with access from I-40 and I-35, interstate highways that connect this site with visitors from across the country. Co-located with the popular First Americans Museum, this location overlooks the Oklahoma River, a location for year-round rowing, canoe, and kayaking.
A world-class destination in OKC for locals and visitors alike. OKANA's on-site amenities gather customers to stay and play. 
Retailers benefit from a 100,000+ SF indoor water park, 4.5 acre outdoor lagoon, a 400+ room full-service hotel, 30,000+ SF of conference space, an outdoor amphitheater and Ferry Landing... all located only a short drive or bike ride from Downtown OKC.
OKANA's existing tenants pave the way for a thriving environment for retail, services and entertainment providers.