Crossroads Mall

Jim Parrack, Senior Vice President of Price Edwards & Company was appointed receiver for Crossroads Mall; Price Edwards & Company assumed management of the Mall.  The following lists some of the benefits/improvements provided to the property as a result.
Took third-party management of HVAC plant in-house; reduced overhead $15,000 per month and made the operation more responsive.
Implemented energy management program through timers, monitoring, and equipment repair.  Added vent hoods to allow use of make-up air system.  Initial cost $15,000, one month payback in savings.  Estimated 15 percent ongoing reduction in energy consumption.
IT review resulted in bringing server on site (to existing equipment), eliminating third-party provider and support, converted to DSL from dedicated T-1 line with no change in service, self host web site.  No initial costs, ongoing savings to property of $2,500 per month.
Elimination of overhead and fees from prior ownership, savings of 15,000 per month.
Reviewed and reorganized administrative staffing, eliminated two positions, resulting in a nearly $10,000 per month savings to the property.
Working with the Oklahoma County Assessor to lower the carried value of the property to near its appraised value.  This will result in a tax savings of over $500,000.
The re-negotiation of the property cleaning contract reduced costs $4,500 per month.
Upon takeover of the property, the prior year expense reconciliations had not been completed or billed.  Billings totaling over $200,000 were sent our within our first 45 days and the current year billings were billed on time.
Communications with lenders/ownership has been a focus:   in addition to a monthly financial package, a detailed operational update has been completed at least monthly and periodic conference calls were held as needed.  
Within the first 30 days of management, the following items were completed:  an assessment of the properties physical condition; review and evaluation of staff; an energy management report and recommendations; negotiation and placement of property insurance; development of a renewal plan; identification of liabilities and ongoing litigation; an assessment of the property's tax position; and a detailed property disposition analysis.
Overall, the above actions are saving the property approximately $62,000 per month in expenses in addition to the over $500,000 savings in taxes anticipated, and the prompt billing of expense reconciliations of over $200,000.

Love's Travel Stops & Country Stores

The Challenge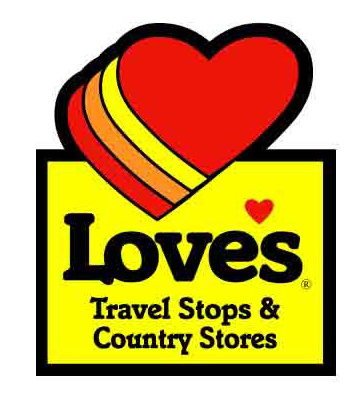 Love's Travel Stops & Country Stores, to augment its over-the-road truck fleet services segment, made the decision to begin operations to retread and distribute truck tires. Analysis of its fleet customer's driving patterns nationwide revealed four cities most often transited by those fleets: Dallas, Atlanta, Indianapolis, and Las Vegas. Love's designed the retread operations to require in each market an approximately 100,000 square foot facility which would include 25,000 square feet for the retread process along with 75,000 square feet for finished product distribution space. These spaces would require state-of-the-art sprinkler systems (due to the materials involved), a heavy electrical system with at least 1000 amps of 480 volt power, dock-high loading doors, and exterior areas for truck and trailer storage. As an additional complication, many owners and developers of this type of space are reluctant to lease to tire-operations tenants due to the odors emitted inside the building by the rubber compounds in the tires. Love's set a goal of making the final building selections in all four markets within 30 days after the initial requirement meeting and have building access to begin equipment installation 60 days later.
The Solution
Price Edwards, through the TCN network, and other longstanding relationships identified local industrial specialist brokers in each market to provide local market knowledge and relationships. Two weeks after assigning this project to Price Edwards & Co., a total of 44 prospective properties in 4 markets were presented to Love's. Love's was able to make their final property selections according to their original schedule, and move forward with requesting lease proposals.
The result
Four 100,000+ square foot facilities in four diverse, major industrial real estate markets across the U.S. were identified and secured via lease or Letter of Intent within a 90 day period. 

OPERS Acquisition for New Headquarters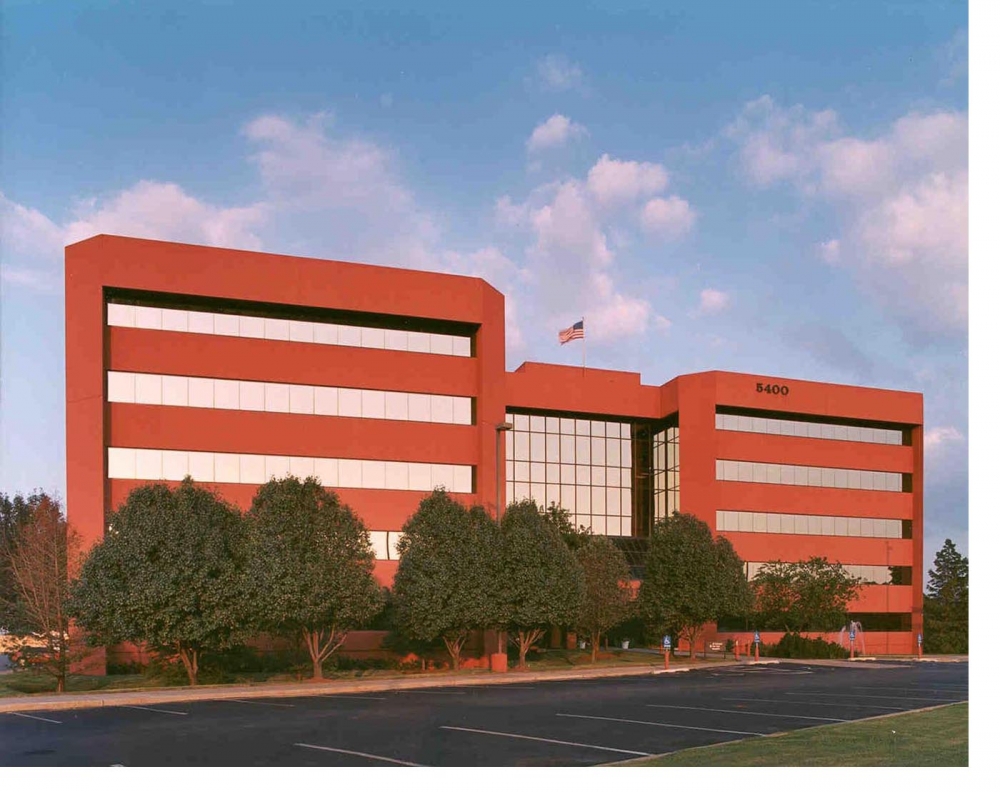 The Challenge
Oklahoma Public Employee Retirement System ("OPERS") required an amount of funds between $5MM to $30MM to be allocated towards an income producing property. During phase one of reviewing current market options, there were zero "on-market" options that fit OPERS' investment requirements. Three additional criteria elements further increased the difficulty of the assignment. First, all reports would be open to public records. Second, Price Edwards was engaged to not only achieve a marketable return, but also locate a building that had adequate space for OPERS to occupy with the next three years. Third, all decisions throughout the process were put forth before the real estate committee and then eventually the board which required buy in from all parties before a choice could be made.
The Solution
The complete lack of investment grade properties that fit the clients requirements resulted in Price Edwards locating an off market property. Price Edwards, using its local connections, contacted over forty-five property owners that fit OPERS' requirements in search of an owner that was willing to dispose of their office property. Ultimately the client narrowed down the potential list of properties to three acceptable buildings.
The Result
Price Edwards provided the client a comprehensive ARGUS analysis on all three properties. Having local in depth knowledge of the submarket allowed fine tuning in the assumptions for the analysis. Additionally, Price Edwards supplied OPERS with both a non-tax and tax analysis. The client being a state entity is waived of paying real estate tax which was taken into account for the purposes of the decision making process, and further helping leverage the clients purchasing power and resulting yield. The analysis also provided documentation that could be open to public record to ensure a level of transparency that the funds were being allocated wisely.  Price Edwards also was able to restructure existing leases that were in place to make room for OPERS relocation within a three year period. This allowed the $12.4MM dollar transaction to close on schedule.

Oklahoma Fidelity Bank's Search for New Headquarters 
One Benham
The Challenge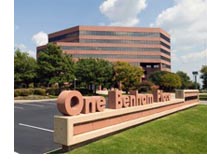 Oklahoma Fidelity Bank engaged Price Edwards  and Company to search for roughly 15,000 to  20,000 square feet of class A space in Oklahoma  City.  The examination of their needs illustrated a  desire to have a highly visible location, a marquee  space within a building, and an absolute need for  building signage that would further increase their  visibility in the market place.  Price Edwards utilized  it's extensive local knowledge of the Oklahoma City market to provide a list of options that meet the  clients criteria.  The client decided to explore the option of the top floor of One Benham Place.  A major challenge was the issue of building signage. The cost of signage rights created a concern for the Landlord, which Mr. Dupuy also represents, but also the signage proposed needed a variance from the city in order to obtain the proper size needed to be visible from the highway.  
The Solution
Mr. Dupuy first prepared a case that showed several recent variances that were granted to help provide precedence for the requested signage size. The board heard the case however, gave cues that a variance would not be granted.  Rather than letting the hearing go to a vote, Mr. Dupuy asked for a stay of the hearing so that more evidence could be brought forward.  Mr. Dupuy prepared evidence of every building in Oklahoma City that had received a previous variance for an increase in the allotted amount of signage available, and with the overwhelming amount of data, the board approved the requested increase in size.  Mr. Dupuy also used local knowledge and examples to help provide a market price to be charged for the signage.  
The Result
Mr. Dupuy having won the vote for the signage was able to further negotiate a lease on the Tenant's and Landlord's behalf.  Listening to both clients needs Mr. Dupuy successfully solidified a lease that resulted in both parties being satisfied with the outcome.  The structure of the negotiate lease saved the landlord over $1.5 million dollars in construction costs and an additional $135,000.00 dollars in commission fees due to the fact that Mr. Dupuy was able to professionally negotiate on behalf of both his clients without any outside representation.

Multifamily Division Case Studies
Council Crossing Apartments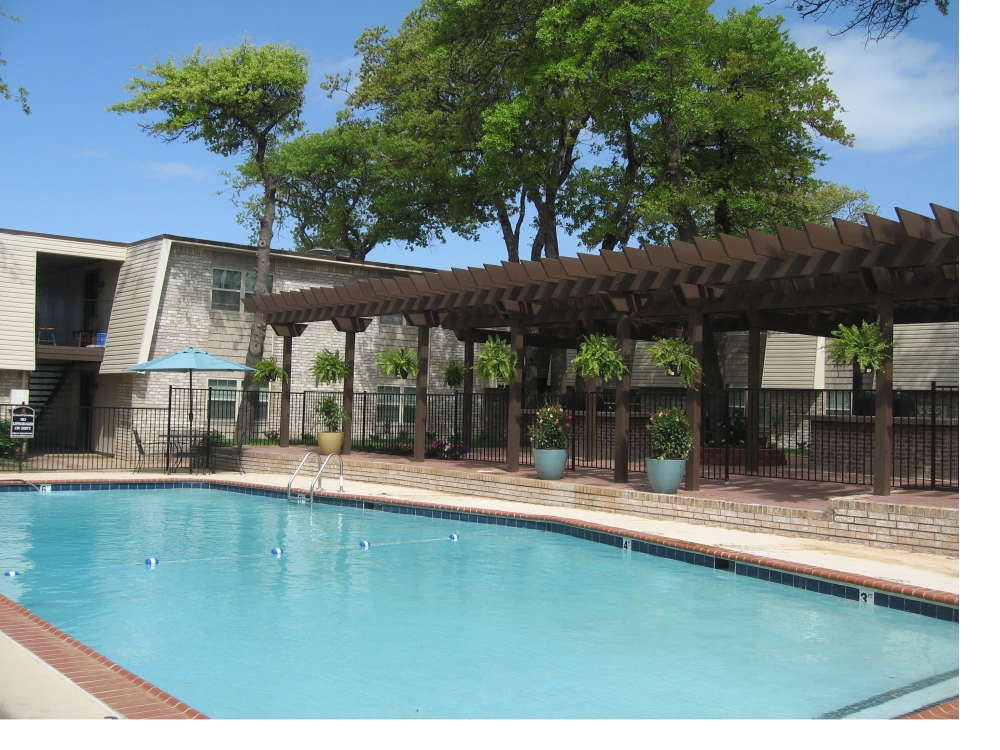 FOUR YEAR RENOVATION PLAN COMPLETED 
Council Crossing was a severely distressed property when the current owner made the purchase.  Upon closing, there were only 14 occupied apartments out of 339 total units. Price Edwards & Company embarked on an extensive four year renovation project, bringing all buildings up, including the clubhouse, and 3 pools.  Renovations included all new interiors, and amenities were added such as a fitness center, playground and outdoor grilling areas.  Our team implemented an aggressive marketing campaign, leasing the renovated units and achieving an occupancy of 90%. The gross potential rent increased from close to $0 to $234,279, thus providing the projected ROI to ownership. 
Timberwood Apartments
GROSS POTENTIAL RENT INCREASES BY $35,840
Timberwood was in a reasonable leasable condition at takeover, with gross potential income of $39,360 at 72% occupancy.  To drive the rents and occupancy to higher levels, Price Edwards aggressively marketed newly renovated units on 80% of the community, allowing the property to achieve an average 95% occupancy and an increase in the gross potential rent to $75,200.  The Price Edwards & Company marketing efforts included the creation of a property specific web site, continuous advertising on-line, an active resident referral program, as well as creating a successful relationship with both the OHFA and OCHA Housing offices.
Crown Ridge of Norman
STABILIZING OCCUPANCY
At takeover, CrownRidge was a relatively new community and was not in need of improvements.  Price Edwards & Company set a goal to increase and then maintain an occupancy level of at least 90%.  Our team marketed the property to attract both Market Rate and Tax Credit or Affordable  Residents. We effectively increased the average unit rent from $762 to $821 per month, or $79,296 per year, by continually monitoring the market and taking advantage of the market when an increase was achievable.  We have maintained an excellent standing with the OHFA office at all times.   

Marketing to Close in 67 Days
Meyers-Reynolds Building - 1220 N. Robinson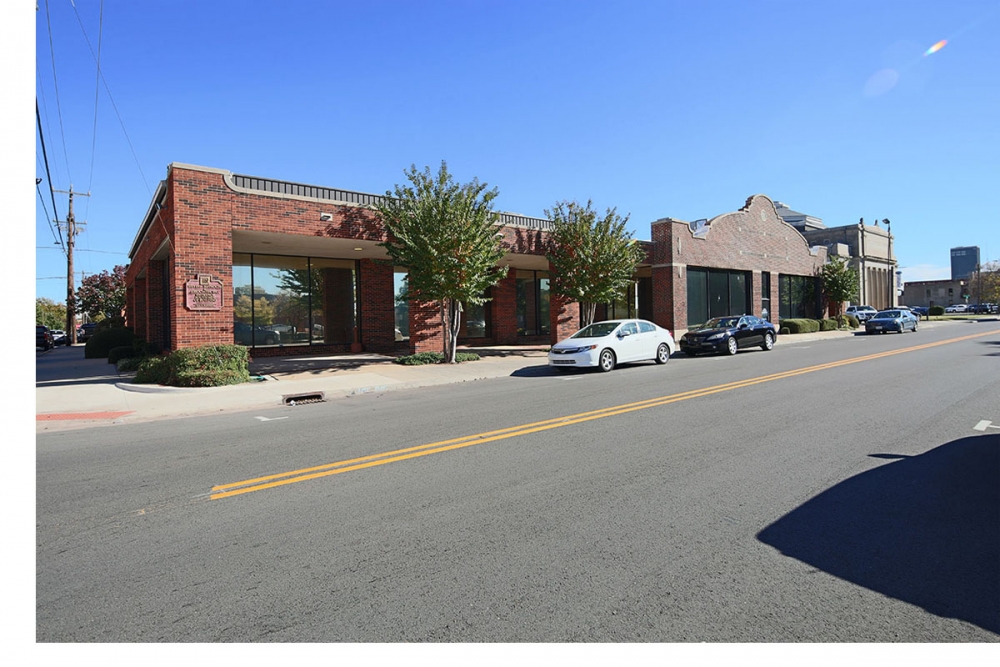 The Challenge
Mr. Reynolds purchased 1220 N. Robinson back in 1992. Since that time it has been the home for his company, then the home for Arthur J. Gallagher & Co. which purchased Mr. Reynolds business.  
Arthur J. Gallagher decided to combine two of their offices, including the office located at 1220 N Robinson, and combine the two locations into a new building in the suburbs. Mr. Reynolds approached Price Edwards & Company with the desire to lease or sell the property. The challenge was to yield the highest price in addition to securing a buyer that had the capability to close on the property in a quick manner. Ideally, Mr. Reynolds wanted $2,000,000.00 for his property, and have it sold on the date that Arthur J. Gallagher would be vacating the property.
The Solution
Price Edwards' Marketing and IT departments were able to produce professional marketing pieces as well as a 3D virtual tour of the interior of the property to help facilitate the marketing process within a matter of days. Price Edwards immediately acted upon its market knowledge of the most likely candidates for the building and quickly established interest. The use of technology played a role in disseminating information and the new advances in creating virtual replicas of the interior of the building had a part in ensuring every potential candidate had the opportunity to see the building when and where it wanted to. Price Edwards also used web analytics and trackable links so that we could provide real time data for prospects that showed the most interest in the property. This data was then collected and used to call the potential buyer and further gauge their interest.
The Result
After a close study of the information that was coming in from our web based analytics, combined with the initial calls to those we felt would be most interested, Price Edwards was able to obtain four offers within a matter of a week of initiating marketing efforts. Price Edwards helped Mr. Reynolds cipher through the offers to obtain the most attractive purchase price, with the least amount of contingencies, and evaluate each individual party's ability to close at the time they outlined. The result was a transaction that concluded from start to finish in 67 days with the owner receiving his target sales price on the exact date he wanted to close.