February 7th, 2017
Investment, Multifamily, Office, Retail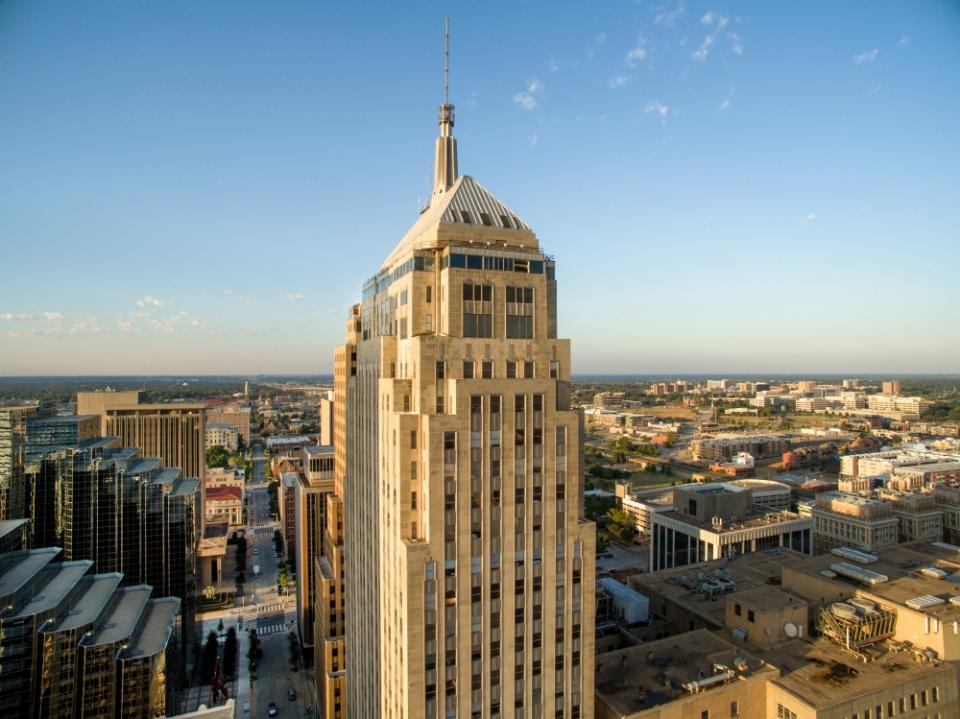 Craig Tucker & Cordell Brown of Price Edwards & Company completed the sale of the historic First National Center to NE CS First National, LP for $23 million. Buyer principals Gary Brooks and Charlie Nicholas plan to convert the one million square foot art deco building into a luxury mixed-use project that will include upscale apartments, a luxury hotel, first floor retail and restaurants. Originally constructed in 1931, the building served as the hub of downtown activity for five decades before falling on hard times following the 1980's oil bust and the failure of First National Bank. After nearly thirty years of neglect encompassing six owners, an ownership dispute pushed the building into receivership in Federal Court in September of 2015. Jim Parrack of Price Edwards & Company was named receiver shortly after.
The structure of the receivership put in place by Judge Stephen Friot facilitated the sale. After the brokers contacted developers and historic redevelopers across the country, numerous parties expressed interest in the building. But, in the end, Brooks' and Nicholas' bid was determined to be the most qualified. The pair has partnered on several projects before, but the redevelopment of the iconic structure will certainly be the most ambitious and extensive they have ever undertaken.
The process of due diligence and cleaning up title issues took nearly a year, and the receivership and transaction were probably one of the most difficult and complicated in Oklahoma City's history. The successful culmination of the transaction is owed to the structure Judge Friot put in place, selection of the right buyer, and the greater community assisting when necessary to resolve issues that threatened the culmination of a successful sale. The remodeled First National Center will return the building to its proper place as the grand dame of the Oklahoma City skyline.