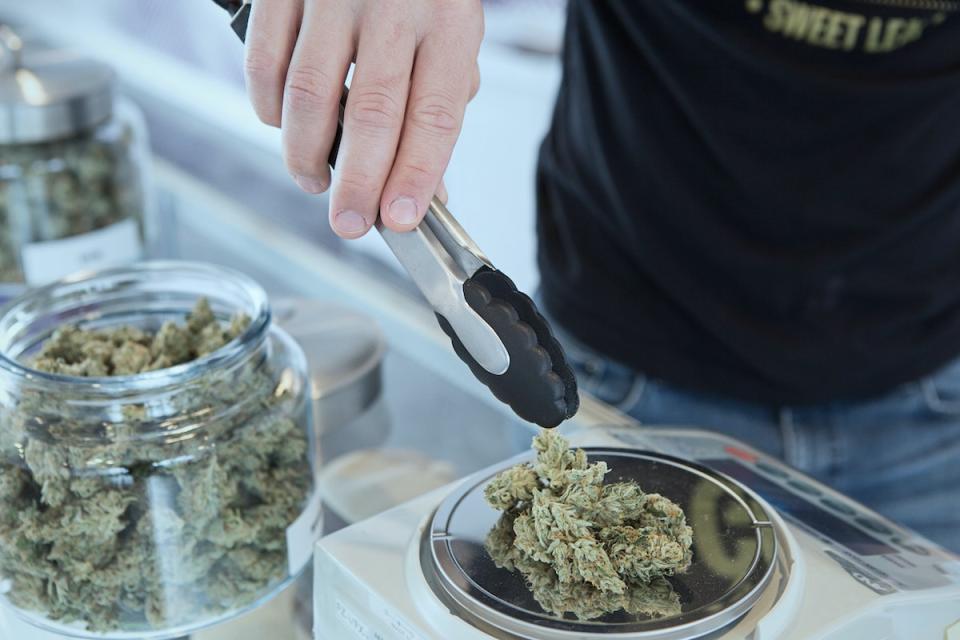 Most commercial real estate brokers have been inundated with medical marijuana related calls over the past couple of years. One would assume these calls would have slowed down but they keep coming in day after day. Even a pandemic couldn't slow the marijuana business down, it may have even helped. After all, they were deemed "essential". At this point, it's increasingly difficult find a location for your dispensary business. Why is that? These are the top three reasons.
1. Dispensaries are everywhere
Oklahoma leads the nation in the number of cannabis dispensaries since licensing began in August 2018. Nearly two and a half years later, Oklahoma currently has 2,144 active medical dispensary licenses statewide. Oklahoma has the highest number of per-capita dispensaries among medical marijuana states in the US with 56 medical marijuana dispensaries per 100,000 residents. About 9.5% of the state's overall population of 4 million people are legally able to obtain and use medical marijuana. Overall, the industry generated $831 million in sales in 2020. This booming industry has caused dispensaries to become ubiquitous. You will be hard pressed to find a retail shopping center that does not already have a dispensary. Some centers have multiple dispensaries or MMJ related businesses.
2. Other Tenants
Many national retail tenants have lease clauses that limit certain types of tenants within a shopping center. Hobby Lobby, TJ Maxx and other well-known brands preclude landlords from leasing to massage parlors, pool halls, tattoo shops, dispensaries and other retailers that may be viewed negatively to a center where they are the anchor tenant.
3. Landlord Preference
Over the past couple of years medical marijuana attitudes have shifted in our state but many landlords still prefer to not have medical marijuana related businesses in their shopping centers. Many owners became more open to dispensaries as they grew in numbers - that owners are generally able to charge a rent premium also helped. We still have a few holdouts for a variety of reasons.
With this knowledge, what can you do to find space for your dispensary?
Find a freestanding building such as a former fast-food restaurant, bank, or auto repair shop. These properties usually have fewer restrictions than shopping centers.
Take over an existing dispensary space if the current operator is looking to leave.
Find a parcel of land that you can purchase and build on – this would require more equity but would also offer more freedom in use.