03.26.2019
Are you a first-time tenant wondering how the leasing process works? Click here to see our tips for a low-stress leasing process.
As an agent for office & retail spaces, I get asked about the leasing process often. I have drafted the guide below to help first-time tenants navigate that process more confidently.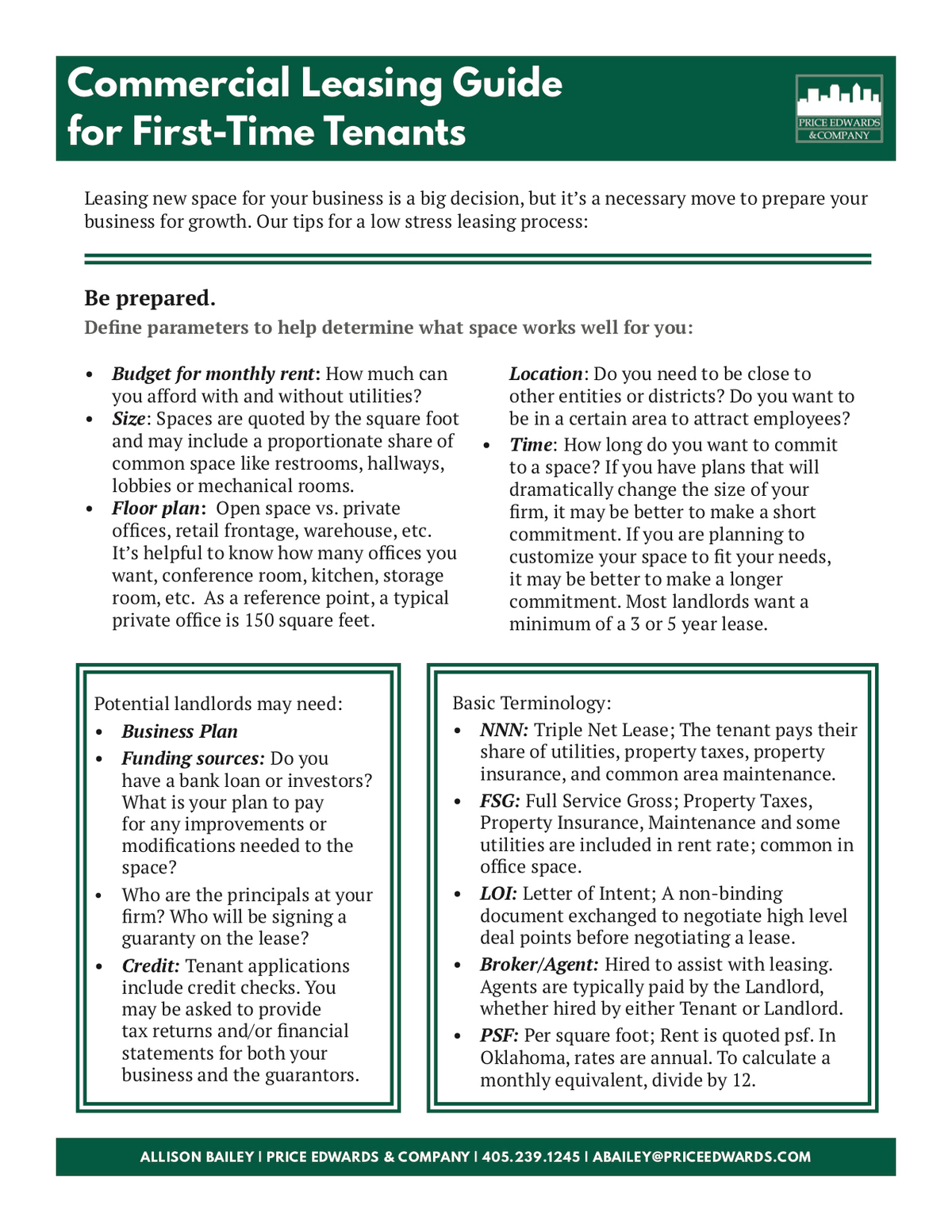 Other resources that are great for first-time tenants include:
SCORE.ORG - In addition to providing access to business mentors, SCORE has a library of templates for business plans, financial projections, and marketing. A perk to using these templates in your business plan is that lenders tend to like the format for loan applications as well.
 
Oklahoma Department of Commerce - OK Commerce also has business planning guides, but they also have market data for Oklahoma and an updated list of incentives for specific types of businesses.