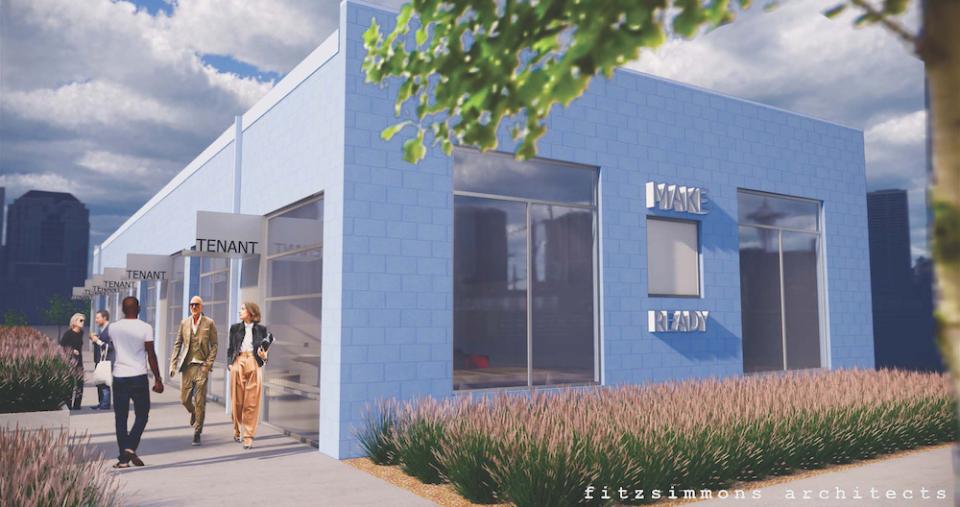 Are you a first-time tenant wondering how the leasing process works? As an agent for office & retail spaces, I get asked about the leasing process often. I have drafted the guide below to help first-time tenants navigate that process more confidently.
Be Prepared
Research parameters to help you determine what space works well for you:
Budget for monthly rent - How much can you afford with and without utilities?

Size - Spaces are quoted by the square foot and may include a proportionate share of common space like restrooms, hallways, lobbies or mechanical rooms.

Floor plan - Open space vs. private offices, retail frontage, warehouse, etc. It's helpful to know how many offices you want, conference room, kitchen, storage room, etc. As a reference point, a typical private office is 150 square feet.

Location - Do you need to be close to other entities or districts? Do you want to be in a certain area to attract employees?

Time - How long do you want to commit to a space? If you have plans that will dramatically change the size of your firm, it may be better to make a short commitment. If you are planning to customize your space to fit your needs, it may be better to make a longer commitment. Most landlords want a minimum of a 3 or 5 year lease.
What Will Landlords Require?
Potential landlords may need:
Business Plan

Funding sources - Do you have a bank loan or investors? What is your plan to pay
for any improvements or modifications needed to the space?

Who are the principals at your firm? Who will be signing a guaranty on the lease?

Credit - Tenant applications include credit checks. You may be asked to provide tax returns and/or financial statements for both your business and the guarantors.
Basic Leasing Terminology
NNN - Triple Net Lease; The tenant pays their share of utilities, property taxes, property insurance, and common area maintenance.

FSG - Full Service Gross; Property Taxes, Property Insurance, Maintenance and some utilities are included in rent rate; common in office space.

LOI - Letter of Intent; A non-binding document exchanged to negotiate high level deal points before negotiating a lease.

Broker/Agent - Hired to assist with leasing. Agents are typically paid by the Landlord, whether hired by either Tenant or Landlord.

PSF - Per square foot; Rent is quoted psf. In Oklahoma, rates are annual. To calculate a monthly equivalent, divide by 12.
Other Resources
Other resources that are great for first-time tenants include:
SCORE.ORG - In addition to providing access to business mentors, SCORE has a library of templates for business plans, financial projections, and marketing. A perk to using these templates in your business plan is that lenders tend to like the format for loan applications as well.
 
Oklahoma Department of Commerce - OK Commerce also has business planning guides, but they also have market data for Oklahoma and an updated list of incentives for specific types of businesses.