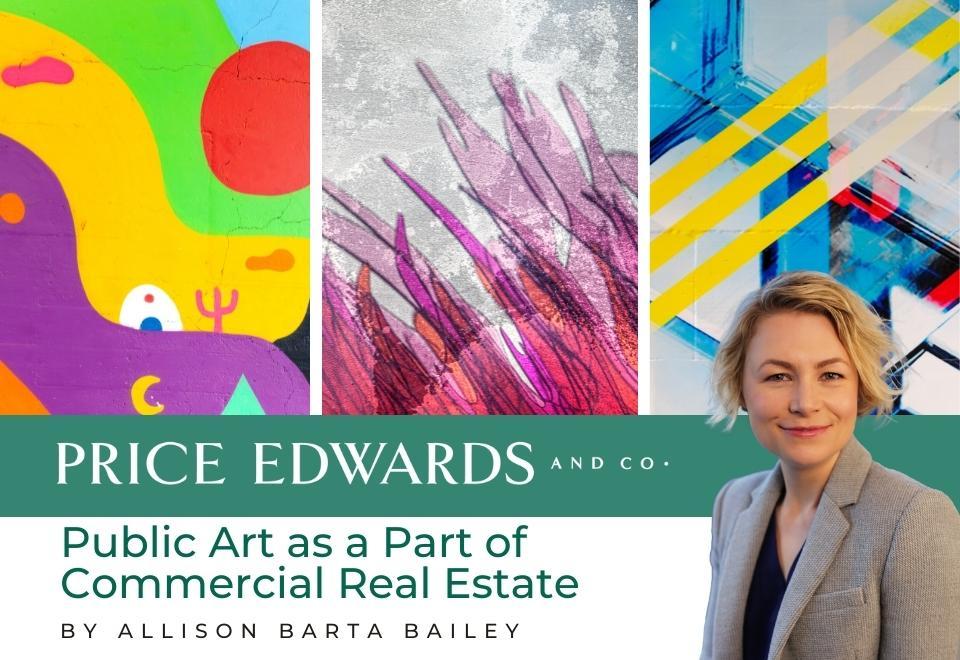 As the current chair of the City of OKC Arts Commission, I see fantastic public art every week: Murals, sculpture, interactive outdoor installations and art that recognizes historical details in Oklahoma City. My fellow commissioners and those involved in the arts community believe that art contributes to a quality of life that we want in OKC. That, in itself, is enough to justify adding art to any private or public space. 
However, as a real estate professional, I know that art has even more to offer than that. A recent article on Costar reminded me of something that many of us inherently know — that the connectivity to art enhances leasing opportunities for owners. Tenants and customers see public art as an asset, a way to individually identify the property or district that they want to operate their business in. 
Locally, we have a few great examples: 
Midtown Renaissance's 11 on 11th Street, curated by Marcus Muse – this turned the backside of a dumpster enclosure into a pleasant sidewalk, connecting the east and west sides of the Plaza Court building along 11th Street. 
Downtown OKC's public art initiatives – from the Bricktown rail underpasses to Automobile Alley's door gallery, art has transformed downtown and played a role in connecting emerging districts. 
The Plaza District's Plaza Alley Walls – a constantly changing mural project in the Plaza District curated by the Oklahoma Mural Syndicate. This project has allowed additional leasable area to be accessible from the backside of the building and made this an international destination for art enthusiasts. 
What should you think about when considering art for your project? 
How will this art inspire the location? Does it provide connectivity? Does it provide a moment of contemplation for the user so that they slow down and enjoy their moment? Does it recognize a theme for its location? Is it just for fun (that's okay too). 
Durability: Is this intended to be a permanent piece or does it have a finite lifespan? What materials can be used to extend the life if that is the intent? If it's intended to be temporary, is there an agreement with the artist on what constitutes the end of its life? 
VARA: VARA was an act passed in 1990 related to artists' rights, destruction of artworks and ownership of works of art. Artists are professionals and their work has inherent rights. Do you have an agreement with the artist that identifies who owns the piece and how it will be maintained? What will happen to the piece if it is damaged – do you have the right to repair or remove the art as an owner without additional permission from the artist? You may want your legal counsel to write an agreement  
Marketing: How do you share with members of the public and potential tenants? Does social media and/or a hashtag play a role in how the public can interact with your artwork? 
Permitting: yes, in Oklahoma City, public art requires permitting. It isn't an arduous process and it documents the art, its name and location in a public meeting. Contact the City of OKC Arts and Cultural Affairs office for more details. The City also shares a public artist registry that can be helpful in selecting an artist for a future piece. 
Most importantly, have fun with it. Art can be silly and it can be bold. Curate pieces that reflect you and the personality of your projects.