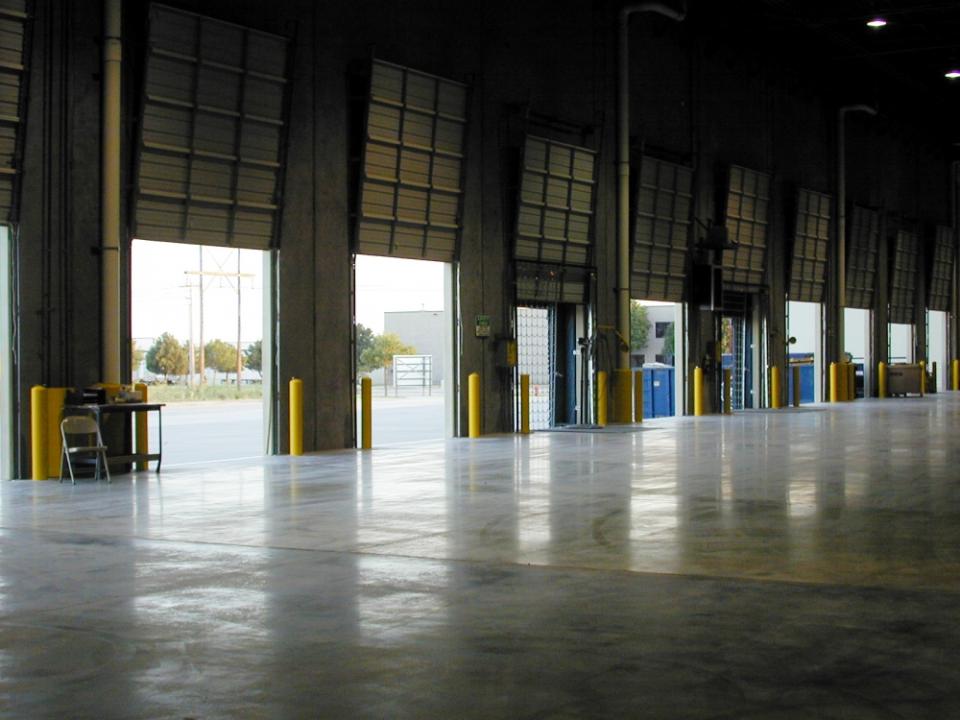 Industrial real estate differs from some other types of commercial real estate in that there is no one generic type of building. Different types of space have widely divergent costs of construction and therefore different lease rates and sale values. For this reason, published "average industrial lease rates" (which include different types of industrial space) are usually meaningless. In this article, I want to introduce the most common types of industrial space found in Oklahoma City.
Bulk Warehouse – Bulk warehouse is the foundation for the distribution of finished goods throughout the United States. These are large facilities (up to 1 million square feet) that companies such as Amazon operate. Ultimately, about 65% of all bulk warehouse space exists to supply retail outlets. In Oklahoma City, we have both single and multi-tenant bulk warehouse space. Generally, the smallest individual tenant spaces are at least 40,000 square feet. These spaces are characterized by multiple dock-high loading positions, deep (150 feet) truck maneuvering areas, ceiling heights of up to 32 feet, and enhanced sprinkler systems. Bulk warehouse properties tend to be occupied by national and regional companies distributing goods via over-the-road trucks.
Office/Warehouse – While bulk warehouse will be the largest buildings overall, office/warehouse facilities are the most common industrial building in the Oklahoma City market. Although they can range from 3,000 to 200,000+ square feet, the "heart" of our market is the range of 20,000 to 50,000 square feet. Many of these buildings are of metal construction, usually with less than 30% office build-out. They most commonly have ground-level truck doors but may also have dock-high loading. Amenities may include outside storage yards, interior bridge cranes, or heavy electrical power systems.
Flex Space – This term is used to describe industrial buildings that can be configured for warehouse, light manufacturing, laboratory, and even 100% office space. These facilities usually have ground-level or dock-high overhead doors in the back of the building and glass office entries in front, adjacent to car parking. Truck courts can be limited, but this varies with the age of the facility. In Oklahoma City, we have relatively little recently-constructed flex space with deep truck courts and extended ceiling heights. Most of what we call flex is of 1980's construction with limited parking and comparatively low ceilings.
Special Purpose Space – This refers to any space that was specifically constructed or configured for a specific industry or manufacturing process. These can include food manufacturing, freezer/cooler buildings, heavy manufacturing, vehicle maintenance, or high-tech processes. Some industrial companies make the mistake of constructing facilities designed around their specific use, whereas a more generic building fitted out to their use will have much greater value when it is eventually sold.