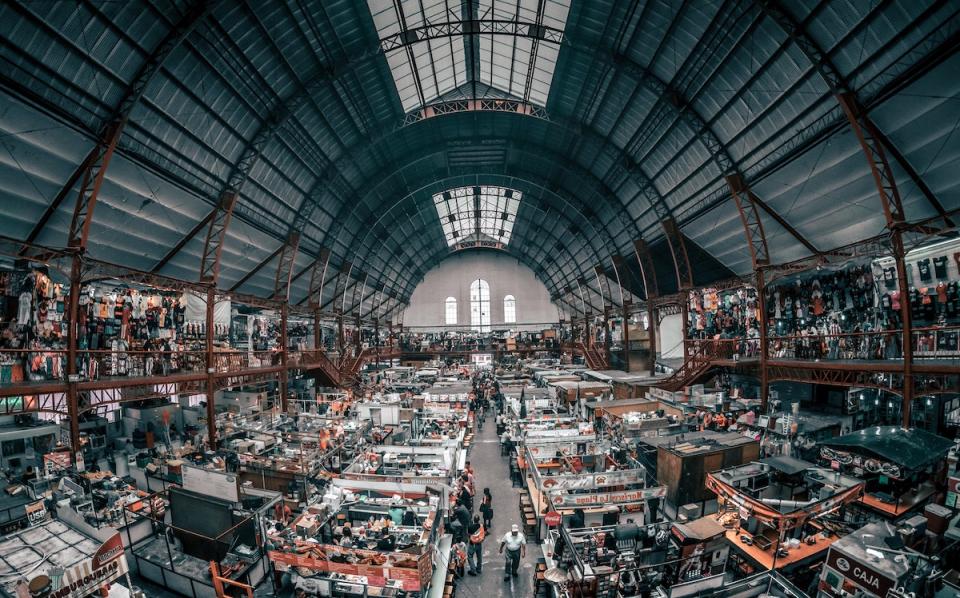 When most people think of commercial real estate, their minds drift toward the properties they are most familiar. Typically, this ends up being office or retail establishments. They tend to overlook where the goods they use are made and shipped. It is very easy to box the industrial market as either manufacturing or distribution; in reality, the industrial market tends to be the most diverse in the different types of operations utilized within these spaces. So, what are the most common types of industrial property classifications?
Warehouse/Distribution Centers 
This is one of the most critical use types to the economy, especially in a tertiary market like Oklahoma City. You will typically see multiple dock high doors and clear heights up to 60 feet to accommodate the sheer volume of product. These spaces can range anywhere from 50,000 – hundreds of thousands of square feet depending on the business.
Manufacturing
Manufacturing centers contain the specialized equipment needed to create materials and goods. Some of the features in these buildings are high capacity electrical power, floor drains, heavy-duty exhaust and ventilation systems, and various sized cranes. These operations can vary in size depending on the user but typically tend to be over 10,000 square feet. Oklahoma specifically has seen the medical marijuana sector increase demand for these manufacturing spaces.
Refrigeration/Cold Storage
One of the fastest-growing industrial real estate segments, with the rise in food delivery subscriptions, these buildings can be around the same size as traditional warehouses with similar building features. The main difference you will see in these spaces is the extensive refrigeration and freezing systems utilized to keep food safe for consumption.
Data Hosting Centers
A telecom or data hosting center must be located near major communication hubs.  It must also offer a large power supply and HVAC systems that can support the sizable equipment these operations require. These spaces will also typically have reinforced floors capable of holding the equipment's intense weight.
Flex Buildings
As the name indicates, flex space typically offers room for various uses and is smaller than warehouses with ceilings usually 18 feet or below. Some of the common uses include research and development, office space, showrooms, or light warehouse and distribution.
Showroom Buildings
These buildings are designed not only to display goods and materials but also to store the same goods and materials on-site, making it easy for a consumer to try before they buy.