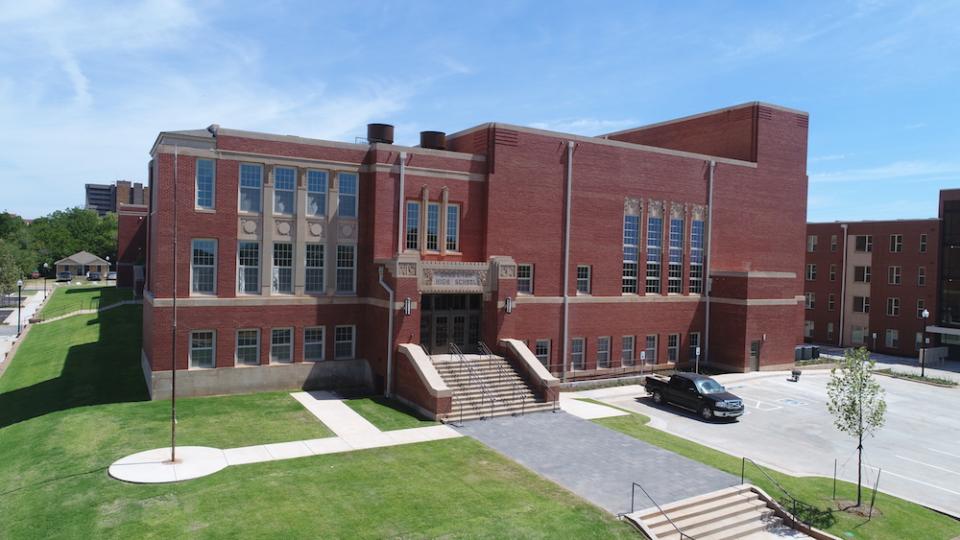 The Douglass at Page Woodson, an apartment community managed by Price Edwards & Company, was recently selected as one of three winners of the 2018 Driehaus Preservation Award.  These prestigious awards are given annually following a juried competition and presented to historic preservation efforts that provide a positive impact on their communities and demonstrate an excellence in execution.
 
"Through creative and meticulous restorations that reinvigorate older buildings, elevate the quality of public life, and educate and encourage others, the winning projects are outstanding examples of the power and potential of preservation to improve lives," said Stephanie Meeks, President, and CEO of the National Trust.
 
The Douglass at Page Woodson was originally constructed as Lowell school in 1910 just three years after Oklahoma's statehood.  It was renamed Douglass High School in 1933 after famous abolitionist Frederick Douglass when it became Oklahoma City's only African American high school.  The Douglass became a center of Civil Rights progress, but the building closed in 1993 and sat empty for years.   
 
Now reimagined as unique, urban living, the Douglass at Page Woodson provides 60 beautiful and affordable apartments to residents who want to live close to Downtown Oklahoma City on a budget, as well as office space for local nonprofits.  The Douglass also features an auditorium that hosts a variety of events and is available to the surrounding community.  
 
"We're honored that the Douglass as Page Woodson was selected for this award," says Becky Sesock, Senior Vice President of the Multifamily Division at Price Edwards.  "The Douglass has such a rich history, and it's wonderful to see how happy our residents are to make that history a part of their daily lives."  
For more information about the National Trust's Richard H. Driehaus Award, click here.
 
For more information about The Douglass at Page Woodson, please click here.