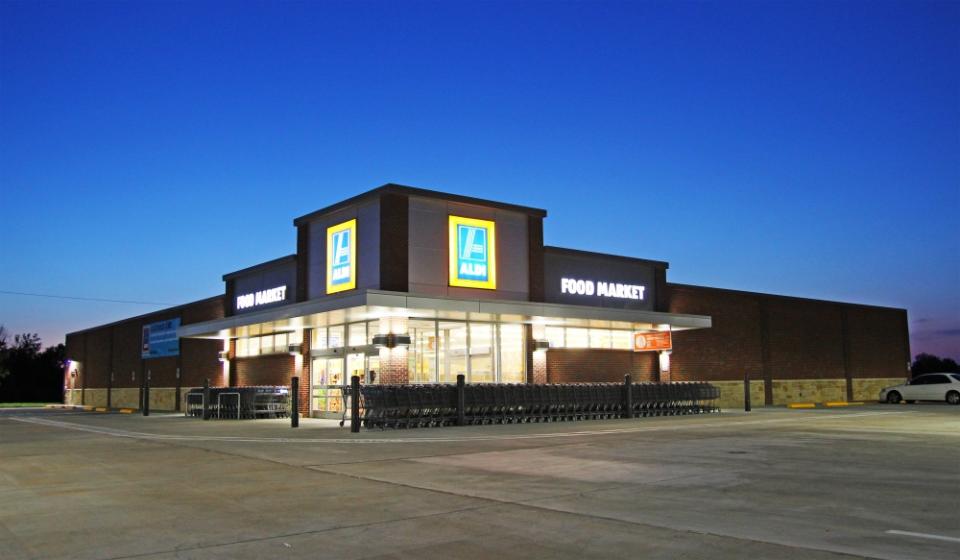 (Image: Aldi's Edmond location on West Edmond Road)
With the recent purchase of Whole Foods by Amazon, it is just assumed that online grocery shopping is bound to see a significant increase in activity. A recent Gallop Poll shows that currently, only 4% of people buy their groceries online weekly and around 13% purchase groceries online once a month. The numbers are not much higher for the millennial generation as well. Only 15% of US adults aged 18-29 shop for groceries online once a month. With numbers such as these, it is clear to see why a few large grocery chains are ramping up expansion in the US. Lidl, a sizeable German-based grocer with over 10,000 locations worldwide, has begun a rapid expansion across the east coast.
The other significant player in the grocery expansion is Aldi, another German-born retailer who currently has 1,600 stores nationwide with plans to more than double their United States footprint. Aldi has made a hard push in the last 18 months towards expansion in Oklahoma into smaller markets such as Lawton, Ardmore, Ada, Muskogee, and Enid. The grocery industry is a continually changing, and evolving business as margins constantly grow thinner. It will be curious to see how the local operators such as Crest, Homeland and Buy For Less evolve (or survive) as these larger chain operators make inroads to absorb market share.
Ev Ernst
Retail Leasing Specialist