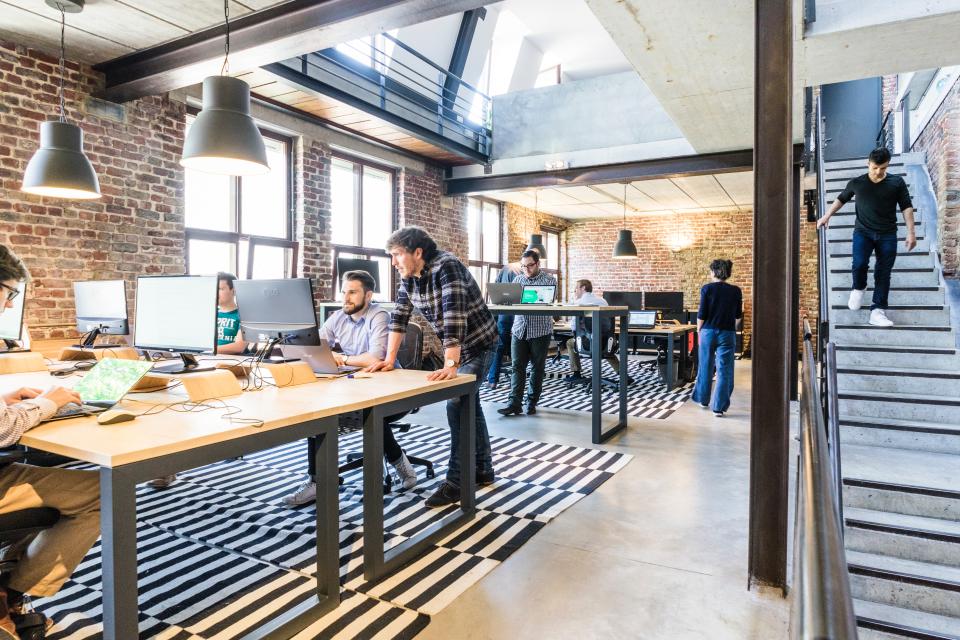 Let's face the facts. You don't have to be sitting (or standing) in the office to be productive. Employers today are offering their employees' more meaningful choices in how, when, and where work is conducted. Today's workers can be productive from any location using any device, and no longer want to be constrained by fixed workplaces. According to Flexjobs, within the next five years, 44% of workers in the United States will access corporate office networks remotely. 
So, what does this mean for the leasing of office space? We don't anticipate a significant drop off in leasing activity, but perhaps a change in the building's design and amenities. 
Breakout Spaces and Lounge Areas 
While some people tend to work more efficiently in a traditional desk-and-chair layout, others feel more productive when they're working from a sofa or bean-bag chair. That's why offices are creating a new mixture of furniture zones that offer both laid-back and traditional seating options. 
Additionally, there is a trend to include "green" areas and wellness rooms. These spaces bring the feeling of nature indoors where members can meditate, practice yoga, or engage in any activity that lets them take a break from sitting at their desks. 
Assigned Desks Going Away 
The office infrastructure is transforming to include more collaborative workspaces and unassigned seating to serve better employees who float in and out of the office. In this way, employees can find the spot that best suits them on a given day, while employers can save money on space and resources. 
Modest Conference Rooms 
Traditional board rooms and conference rooms with tables big enough to host 15-20 people are another casualty of the remote workforce movement. Instead, smaller conference rooms that fit four to six people and a media center are quickly becoming the new standard for office meeting environments. 
All this to say, we are in the midst of a rapidly evolving way in which business is transacted. As more Baby Boomers retire, and while Millennials and Gen Z's begin to enter the workforce, the prototypical office design will evolve to attract, hire, and keep this new younger workforce. It is essential to recognize these trends and design your office space accordingly. Incorporating some or all of these could help set your building apart from others in the marketplace.