May 10th, 2021
Office, Retail, Industrial, Multifamily, Investment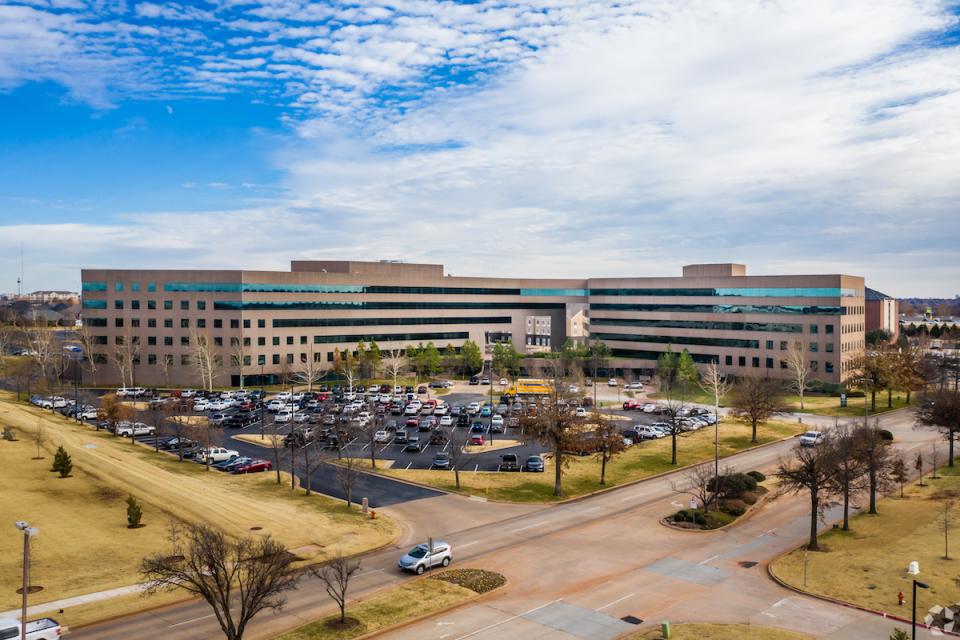 Please see below for a selection of our transactions for April 2021. We are excited to see what May has in store!
Quail Springs Parkway Plaza Sells For $21,564,158
A local investor has purchased the nearly 300,000 square foot Quail Springs Parkway Plaza for $21,564,158. 14000 QSP LP acquired the Class A office building from Quail Springs Office, LLC who had owned the asset since 1999. 14000 QSP LP is managed by Chuck Wiggin. The building sits on over 15 acres of land and was built in 1986 and 1988 as the initial flagship structure in the burgeoning Quail Springs Office Park. It is home to many national and regional tenants such as Allstate, State Farm, Liberty Mutual, and Progressive Insurance companies as well as Paycom, Targa Resources and Cheyenne Petroleum.
Craig Tucker represented the seller in the disposition of the property. The building was nearly 90% leased at the time of sale with the recent signing of an 84,000 SF lease negotiated by Tucker and Tom Fields of Price Edwards.

Charter at May Retail Property in The Village Sells For $5,650,000
Charter at May sold to a local investment group for $5,650,000.   The 104,474 square foot shopping center was built in 1968 renovated in 2004 and was 60% occupied at the time of the sale.   The property is located at the northeast corner of May Avenue and Britton Road.   Tuesday Morning and Bank of America anchor the center and other tenants such as Architectural Hardware and Rivers Edge who's use compliments the project. Paul Ravencraft & George Williams, CCIM, with the Retail Investment Team handled the transaction.

18-Unit Multifamily Property Sells For $1,625,000 
Hercules Capital Group, LLC paid Buford-Curtis Partners, LLC $1,625,000 for a 2-property mixed-use portfolio in downtown Bartlesville. Both properties had retail operations on the 1st floor and a total of 18 multi-family units on the 2nd and 3rd floors. The buildings had undergone complete renovations and rehabs under the previous ownership and historically had 100% occupancy; both contributing factors for the buyer.  Josh Love (Tulsa) handled the transaction. 

Francis Professional Buildings Sells for $1,250,000
The beautifully reconstructed Francis Professional Building located at 1221 N Francis recently sold for $1,250,000. The building is a 9,529 square feet, 2 ½ story Brownstone in Midtown. It was remodeled extensively in 2007 and features drive-up parking, mature and extensive landscaping with high-quality finishes throughout. The Seller was Francis Professional Building LLC and the Buyer was Turn Key Health Clinics, LLC. The buyer intends to use the property for its corporate offices. Derek James handled the transaction. 
Architecture Firm Leases 12,362 SF of Office Space
LWPB leased 12,362 square feet of office space in IBC Bank Tower at 3817 NW Expressway, Oklahoma City. For nearly 60 years LWPB has been a premier architect firm that designed the Edmond North High School Stadium, Oklahoma State's North Classroom Building,  Tinker Air Force Maintenance Hangar and the Lincoln Park Golf Clubhouse to name a few. Tom Fields handled the transaction.
7,008 SF of Office Space Leased
Parkhill, Smith & Cooper, Inc. recently leased 7,008 square feet of office space at 14101 Wireless Way. The firm was founded in 1945 and has offices throughout Oklahoma, Texas and New Mexico. Its staff of over 400 people design and build projects of all types in the government, commercial and institutional sectors. Craig Tucker represented the landlord, Dobson Parkway, LLC.