March 10th, 2023
Office, Retail, Industrial, Investment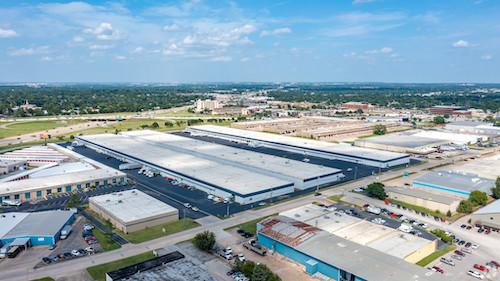 The electric utility company that serves all of AEP's Oklahoma customers, Public Service Company of Oklahoma, has increased its presence at Space Center in Tulsa with a 15,000 SF expansion to now lease a total of 22,500 square feet. The additional square footage was required for a significant project they are currently undertaking in the Tulsa area.  Tanda Francis and Josh Love handled the transaction.  
BHI Energy leased 11,000 square feet of industrial space at 11500 S Meridian Ave, Oklahoma City.  Danny Rivera and Andrew Holder handled the transaction.  
Excelerate Academy, LLC leased 8,248 square feet at the Bethany Professional Building located at 2345-2353 N Thompkins Avenue. The tenant will operate a daycare along with specialized care such as children's speech pathology services. This location will serve as its third in the Oklahoma City metro area. Cody Beat, Tre Dupuy, and Ian Self represented the landlord in the transaction.  
Aberdeen LTD purchased 15.38 acres of land at SW 15th & S Mustang Rd, Mustang for $6,500,000. This is a highly commercialized area with new retail, food and service sector companies moving in steadily. The land is located one half mile from Mustang Schools and is less than a mile from the Kilpatrick Turnpike. Cordell Brown handled the transaction.   
Matador Capital purchased  a 28,670 SF building on 5.37 acres at 1635 SE 29th Street for $2,800,000 from The J2 Group. A lease was negotiated during the transaction and Oil States Energy Services DBA Falcon Flowback leased the property. Danny Rivera and Andrew Holder handled the transaction.
Y&O Winona LLC paid Oklahoma Fidelity Bank $550,000 for 0.87 acres retail land at 2203 SW 74th St, Oklahoma City. Y&O acquired this pad site after recently purchasing the Walnut Square Shopping Center. This pad gives the landlord additional land to develop at the shopping center. Everest Ernst handled the transaction on behalf of the seller.