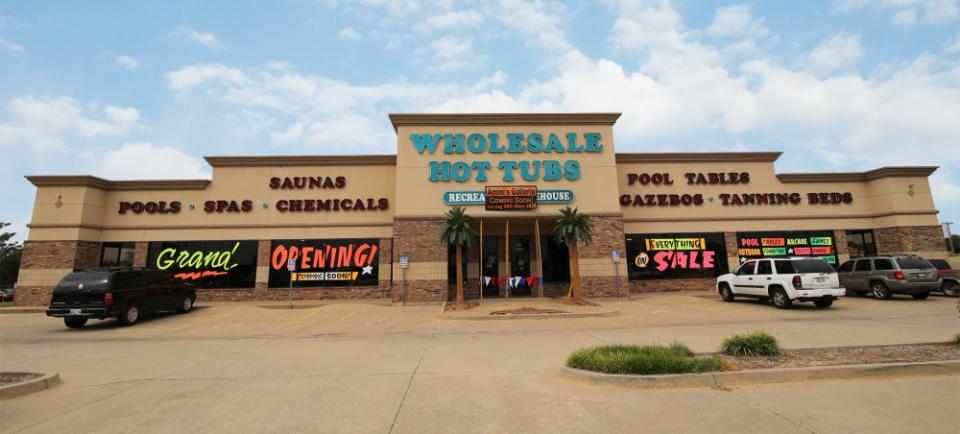 Memorial Enterprises, LLC has purchased a 30,000 SF building at 525 W. Memorial Road in Oklahoma City. The seller was Hot Tubs, LLC.The property will become the future home of Amini's Galleria. Amini's will move from their present location on Northwest Expressway before the end of the year. Mark Patton of Price Edwards & Company handled the transaction.
MHoitt Melrose LLC Purchases Industrial Property off I-40
MHoitt Melrose LLC purchased a 33,916 SF industrial facility from 857 Traction Avenue LP for $1,550,000. The property is situated on 3.86 acres, with close proximity to I-40. After an extensive search of a tight industrial market, the purchasers selected this facility due to its size and clear height that is necessary for their operation. Danny Rivera of Price Edwards & Company handled the transaction.
Bancfirst Purchases Land at I-35 & Covell in Edmond
A site adjacent to the interchange of I-35 and Covell in the northeast quadrant of the interchange has been sold. The buyer was BancFirst, and the seller was Cross Timbers Office Park. The site, containing approximately 1.1 acres will be used as the future location of a BancFirst branch. The sales price was $1,194,791.90. Other locations at the interchange have been sold to a convenience store, Braum's and McDonald's. The general area surrounding this site is rapidly being developed as a hub of commercial activity including a convention center and hotel along with development for the Edmond Fire Department, Edmond Parks and Recreation and Francis Tuttle Vo-Tech. BancFirst was represented by Cordell Brown, CCIM, CIPS of Price Edwards & Company.
Franks International Leases 26,600 SF in OKC
Franks International executed a nine-year lease for  26,600 SF between two buildings situated on five acres at 40 S. Morgan Road. The main building was completed in September and the second will be finished early 2018. This property is ideal for oilfield service companies who need drive-through bays and heavy crane tonnage. Danny Rivera of Price Edwards & Company handled the transaction.
Furniture Store Leases 21,000 SF in Ada
The owners of North Hills Shopping Center in Ada, Oklahoma, have signed a lease with Furniture Factory Outlet for 21,000 SF. The tenant will open in 21,000 SF of space that was formerly leased to Hastings. North Hills is a 193,105 SF shopping center anchored by Stage Stores and Cinemark Theaters. Furniture Factory Outlet has 46 stores currently opened in Arkansas, Texas, Missouri, Kansas, Oklahoma, and Mississippi. Karleen Krywucki of Price Edwards & Company handled the transaction.
RSM Leases 15,000 SF at Oklahoma Tower
National accounting firm, RSM US, LLP recently executed a lease for 15,019 SF at Oklahoma Tower in downtown Oklahoma City. The firm is relocating its offices from a building on Couch Drive, directly north of the Civic Center. The relocation will allow RSM to adapt to new corporate standards and be housed on a single floor in a Class A building. Craig Tucker of Price Edwards & Company represented RSM in negotiations in conjunction with Savills Studley.