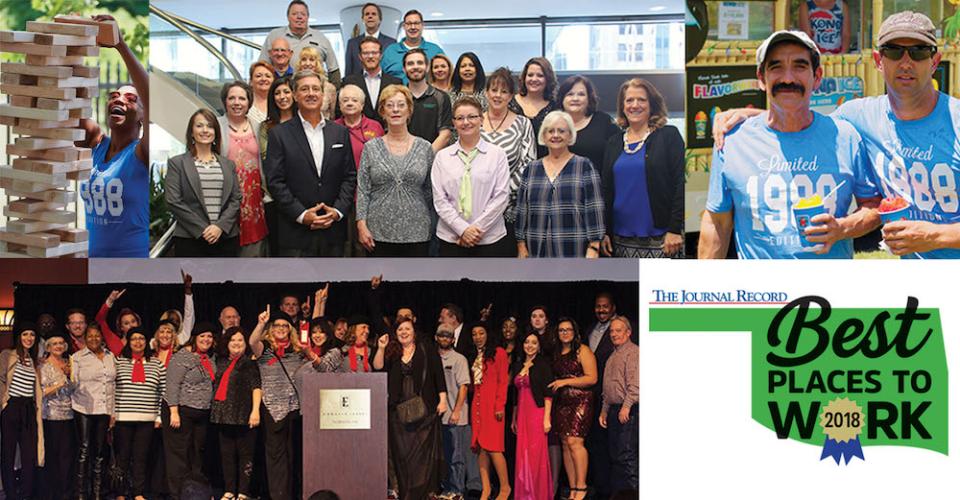 Price Edwards was honored among a select group of 40 companies at an event in Oklahoma City on November 1st.  With 200 employees, Price Edwards & Company ranked fifth in the state under the small and medium employer category.
"We're honored to be on this list," says Managing Partner, Ford Price.  "Our dedicated employees are the backbone of what we do here, and this is a great compliment."
"At Price Edwards & Company, employees cooperate and are accountable to one another, always realizing operating divisions working together as a team is more effective than one person or one department working as separate business units," said Jim Fiedler, Chief Financial Officer.
The Journal Record partnered with the Best Companies Group for the second year in a row to honor Oklahoma businesses and organizations excelling in creating quality workplaces. Companies were selected based on employee interviews and review of their workplace policies, practices, and demographics. 
As the largest commercial real estate firm in Oklahoma, Price Edwards & Company is locally owned and operated, and has been serving clients for 30 years.  
See the complete list of the Journal Record Best Place's to Work.