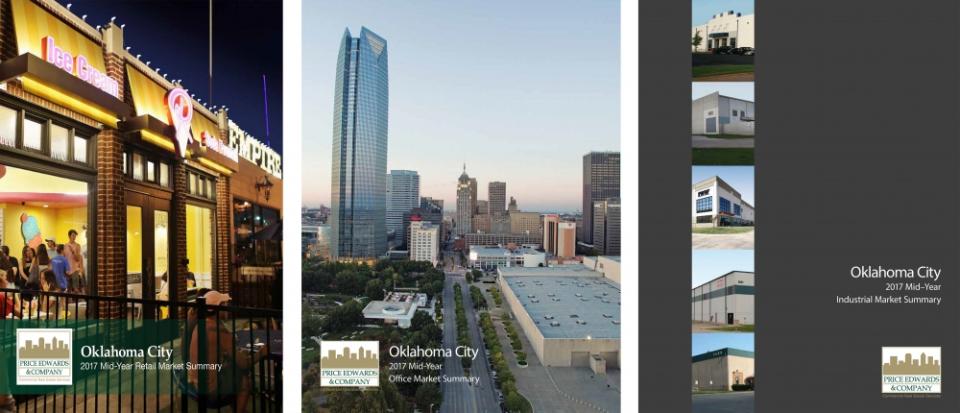 OKC Retail Market Forecasts Continued Growth
Overall market vacancy improved during the first six months of the year to 9.8 percent from 10.6 percent at year-end. That implies a relatively healthy and improving market. And there is a lot out there to be pleased about. The general economy is still holding up even with continued low energy prices. There are a lot of tenants expanding; most space that has been vacated to date has been backfilled. The market saw positive absorption of nearly 600,000 square feet. Rents, particularly for new space, are at all-time highs. If only we could stop there. The good news has a dark backdrop. Over 5,000 stores closed so far nationally in 2017 and more on the way. Negligible income growth locally. Local tenant struggles. Fierce competition from internet retailers. So, where does that leave us? Are we in a normal cycle or is it the end of retail as we know it? The truth, as it often does, lies in between.

Click here to register and download the survey to read more.

Office Market Sees Central Business District Flourish 

While 2016 was a historically bad year for the Oklahoma City office market, 2017 is offering some signs of hope, but you have to look hard for those silver linings. The overall vacancy rate during the first half of 2017 ticked upward by a full point to 16.5%. The total market experienced negative absorption of 27,000 square feet, but significant gains were made in the northwest submarket, which along with the Central Business District serves as the bell cows in the local market.  Much of those gains were in Class A buildings where the vacancy rate fell from 25.7% to 20.3%, demonstrating strength at the top of the market. 

Click here to register and download the survey to read more.

OKC's Industrial Market Seeing New Construction Boom

A cursory glance at the vacancy numbers for this year's Industrial Market Survey would give the impression of a market with surging vacancies. With a multi-tenant industrial base of only 10.8 million square feet out of a total industrial market of 68 million square feet, a few large empty spaces in the multi-tenant arena will skew the numbers. Bulk warehouse space is a crucial indicator of the economic health of a market. The spaces are large, tend to be occupied by national credit tenants, and exist to support the retail, manufacturing, and construction sectors. Multi-tenant bulk warehouse in Oklahoma City has the lowest vacancy of any of the categories we track, as well as over 1.3 million square feet of new space is currently in the planning, construction, or leasing phase in the metro. 

Click here to register and download the survey to read more.