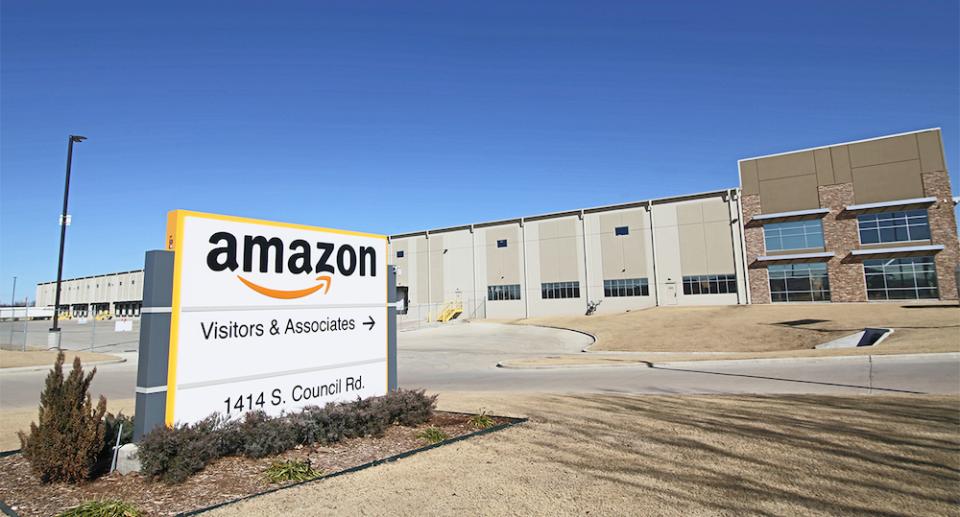 With the advent of internet marketers, the distribution fabric is undergoing a transformation. In the past, approximately two-thirds of the bulk warehouse existed to support physical retail stores. Many of these facilities have been re-tasked to internet fulfillment centers either directly or on behalf of an online retailer. Large-scale distribution facilities are now referred to in the industry as "big box", and are either large (>200,000 square feet) single-tenant facilities or multi-tenant purpose-designed developments. This segment is characterized by long-term leases with national-credit tenants. Nationwide the distribution vacancy is an all-time low 6.2%, and trade for 5% CAP rates.
Oklahoma City sits almost halfway between two major distribution centers, Dallas (#4 in the US) and Kansas City (#14). With all of this distribution capacity within a 5-hour drive, a fair question would be why Amazon has chosen to build a 2.5 million square foot distribution center in Oklahoma City and what are our prospects for the future? According to Biznow:
"Though demand for big-box product is strong, there is a growing shift in favor of smaller, leaner warehouses and distribution centers fueled by online and physical retailers' need to be closer to consumers."
Obviously, the new Amazon Fulfillment Center does not qualify as smaller or leaner, others in the metro area do. Amazon's mission is to get the product to the customer as soon as possible. The smaller and leaner segment may be the suppliers who will also establish a distribution facility in OKC to support Amazon or to compete with them. This leads to the conclusion that 40,000 to 100,00 square foot tenants will continue to be the dominant market for the newly constructed bulk warehouse market in Oklahoma City.