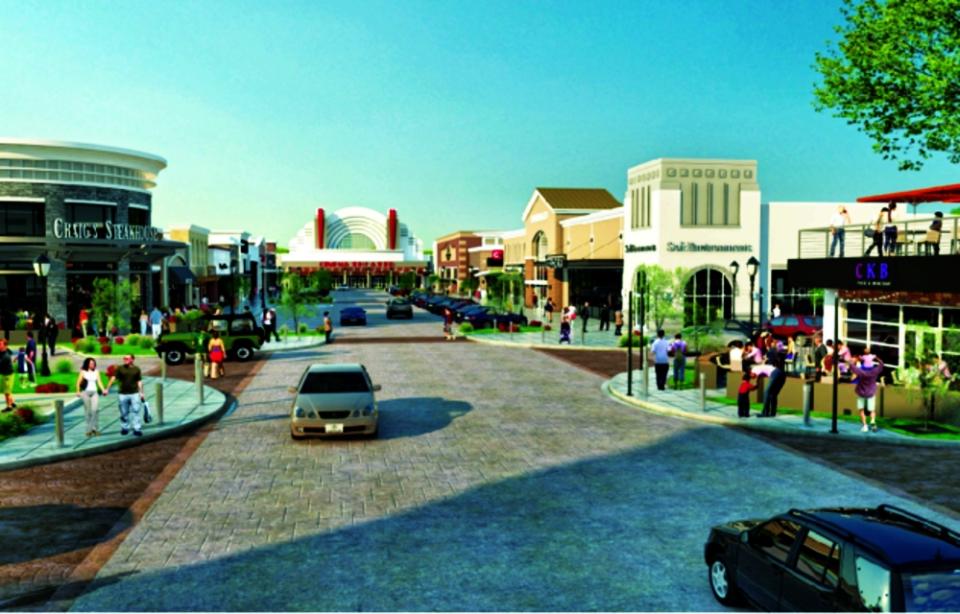 (Proposed re-development of Spring Creek Plaza)
As I drive throughout the metro area of Oklahoma City I am so pleased by all the construction I am seeing as our city and overall market marches through the oil downturn. Every direction you look there is new or remodeled development taking place. In the heart of Edmond, you see re-development continuing at Bryant Square Shopping Center at 2nd and Bryant Avenue. The shopping center is getting a much-needed facelift and with that, they are welcoming several new tenants including Zoe's Kitchen, PDQ, and Five Below. The second phase for Spring Creek Plaza is in the works by Memphis based lifestyle developer Poag as they work to acquire several new to market tenants to Oklahoma. Momentum continues out west towards Yukon with Tennessee based GBT Realty Corp welcoming Academy, Ross, Marshall's, Ulta, Petco and Five Below to this Oklahoma City suburb.
Other high area growth areas include Chisholm Creek, 19th Street in Moore continues to grow and University North Park in Norman continues its expansion north along I-35 and 24th Avenue NW. There is no mistaking that Oklahoma is a desired market for several retailers yet to enter our market and this trend overall should benefit landlords who control property in these desired areas. Rental rates continue to climb to record heights for our market and the condition of spaces delivered to tenants can be a highly negotiated item for several these developments due to the demand. As 2017 approaches, I have a positive outlook for the retail market as more new and exciting product is brought online by various developers and with that several new retailers.