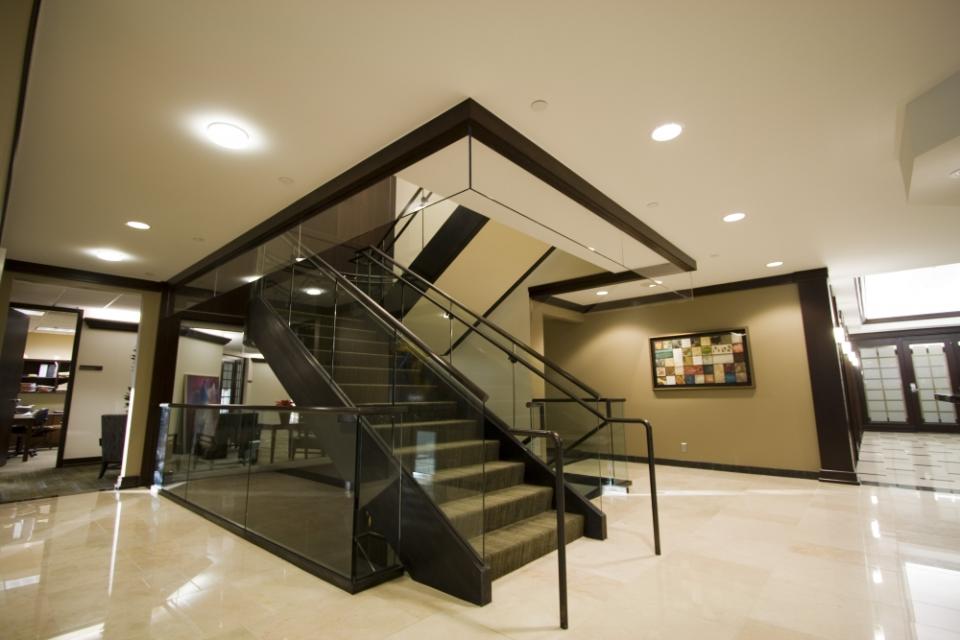 (McAfee & Taft renovation completed by Price Edwards & Co. Construction Division)
Tenant construction is one of the most important, but frequently one of the most under-negotiated terms in an office lease. The buildout of the tenant's new office space is typically accomplished in one of two ways; either through a stated allowance or through the less common concept of a turnkey buildout. Tenants typically attempt to negotiate the highest allowance possible with the goal being a turnkey buildout, paid entirely by the landlord. After all, no tenant should want to pay to improve another entity's property.
However, a turnkey buildout is not always as good a deal as it seems. If the tenant is not managing the process, a less than honorable landlord (some actually exist) could cut corners and pocket the savings. Money that should have been expended to deliver the tenant the office buildout it thought it had negotiated. If the tenant has the wherewithal to hire a construction manager, a turnkey buildout can be advantageous, and hiring a good construction manager will more than pay for itself.
If the tenant does not feel comfortable with the turnkey method with the appropriate construction management, it should stay with the more common method of a Tenant Improvement Allowance. It is my experience that the most advantageous and less stressful method of construction for the tenant is to negotiate a large enough allowance to cover the initial estimate of the preliminary plans and specifications with the landlord, then have the option to fund additional improvements for the inevitable cost overruns and change orders by amortizing those costs over the term of the lease at a reasonable interest rate. The tenant may choose to pay the cost overruns itself, but it is convenient to have the option of financing those overruns to avoid a hit to the company's cash balances.
The tenant should also require that the final plans and specifications be bid among not less than three reputable general contractors, with the tenant having the ability to choose not less than one of the contractors. A competitive bid process assures the tenant is receiving the most bang for the buck, but tenants should be wary of change orders that can drive up the costs as contractors often use those to play "catch-up" for being the low bidder. That is best accomplished by having a tight set of plans and specs. Nail down the details on the front end, so you don't get nailed on the back-end.