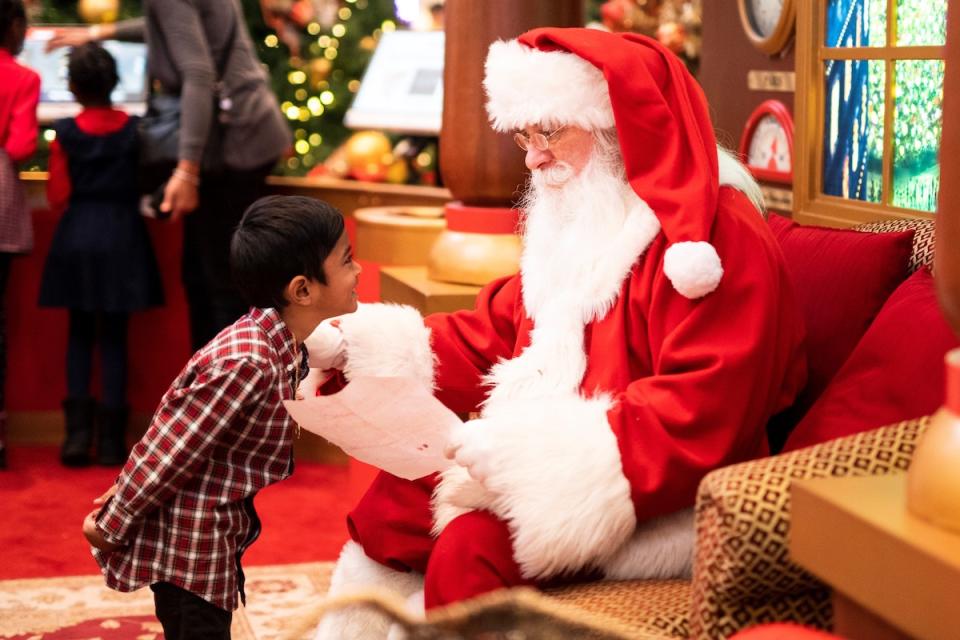 It has been a long time since I've believed in Santa, but, given the events of this year, it can't hurt to look for a little of that Christmas magic. So, here goes.
Dear Santa, here's what I'd like for Christmas:
Let's get this one out of the way….the end to Covid whether it's a miracle or the vaccine or both, just the end please. An end to the suffering and death. An end to shutdowns and Zoom meetings. I am ready to see people in person To hug and laugh and eat at a restaurant. I'd like to see people's faces and smell perfume instead of disinfectant. I'd like to visit my mom more often and have an office party. If nothing else is in your bag, make it this.

Maybe there's something in your bag for retailers…..perhaps some pent-up demand for 2021, especially for those that have suffered the most – restaurants, boutiques, clothing stores. Oh, and the theaters….streaming Wonder Woman 1984 just doesn't cut it.  Maybe a double dose of Christmas magic for local tenants who long ago ran out of PPP funds and savings and are so at risk.

Would it be too much to ask for an oil boom? I've heard all the talk of how we have diversified our economy, but we need energy jobs and salaries in Oklahoma. Energy still runs most of our national economy, can we have a boom before the Green New Deal kicks in and I have to memorize the locations of all the rapid charging stations for my Tesla.

How about a little peace? Not world peace, I'll leave that to Miss America contestants….how about some political peace? Just a little less hatred between Democrats and Republicans…some love between the races…maybe a productive private conversation between Governor Stitt and Governor Anoatubby. A willingness to talk and share ideas without rancor. I'm worn slick from this election, do any of your presents contain a little peace?

My daughters aren't getting to come home for Christmas; we didn't even put up a tree (ok, sorry about that). And, I'm assuming that there are lots of families that aren't getting to see each other over Christmas and New Years. Can you give something special to Paige & Ashton and all the other families that are apart….something that warms their hearts and lets them know they are loved no matter what.

And Santa, if you have some room left in your sleigh, can you take a few things back with you? Limbs from the ice storm; Zoom calls, please take Zoom calls; our State tag line, 'Imagine That' (you're welcome to our license plate as well); the streetcar to nowhere, will that fit?; 9-hour City Council meetings; bell bottom pants, saw someone in those the other day, please don't let that happen again; and maybe with that last little bit of space, all the hurt and frustration of this year.
Santa, I feel like I've taken up a lot of your time…and given you some pretty big asks. Thanks for listening & Merry Christmas.