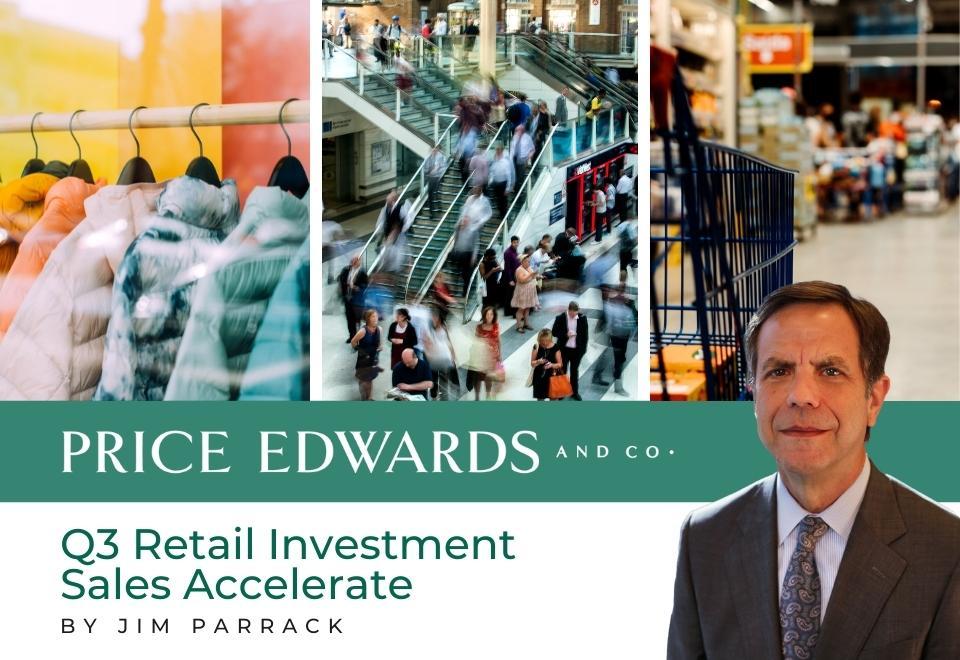 What a difference a quarter makes. Here's what we said in our mid-year Retail Report:  Limited sales activity for muti-tenant shopping centers over 25,000 square feet is now a familiar refrain. The trend is that there is no trend. Fast forward 3 months: there were 7 shopping center sales totaling $65.6 million in the third quarter after two years of limited activity. Not to mention that 309,000 square foot Walnut Square sold just after the quarter ended and several more neighborhood centers are currently being marketed for sale. 
Not what you'd expect given the rise in interest rates during the quarter. We had a client borrowing $10 million during this time…their quoted rate was 4.95 percent at the beginning of the quarter and 6.15 percent at the end of the quarter…for those of you counting at home, that's an additional $120,000 of annual interest and directly impacts the value of the property. Obviously, every investor's goals and motivations are different – cash on cash return, investment alternatives, funding needs, timing, limited partner demands – the list goes on. So why the uptick in sales? Perhaps to get ahead of interest rates rising (and values declining even further). The anticipated 2023 recession could play a part as well.  And we may not like to hear this here in OKC, but there's a reason secondary markets are called secondary; in times of perceived higher risk, money and investment flow to primary markets. Nonetheless, it looks like the increased volume will continue through the 4th quarter, we'll see if it's a trend into 2023.
Having said that, if the movement really is risk-based analysis, our view is that it may be mis-guided for two primary reasons. One, retail in general and retail in Oklahoma continues to perform better than most people think. There's money in the economy and consumers continue to spend. We don't see that changing. Two, Oklahoma, while not recession-proof, tends to perform better than the national average in recessions. Granted, we're not as sexy and fly as high as the Austins of the world, but we don't crash as far either. Maybe the smart play is to invest in Oklahoma retail in anticipation of the recession?