February 4th, 2022
Office, Retail, Industrial, Multifamily, Investment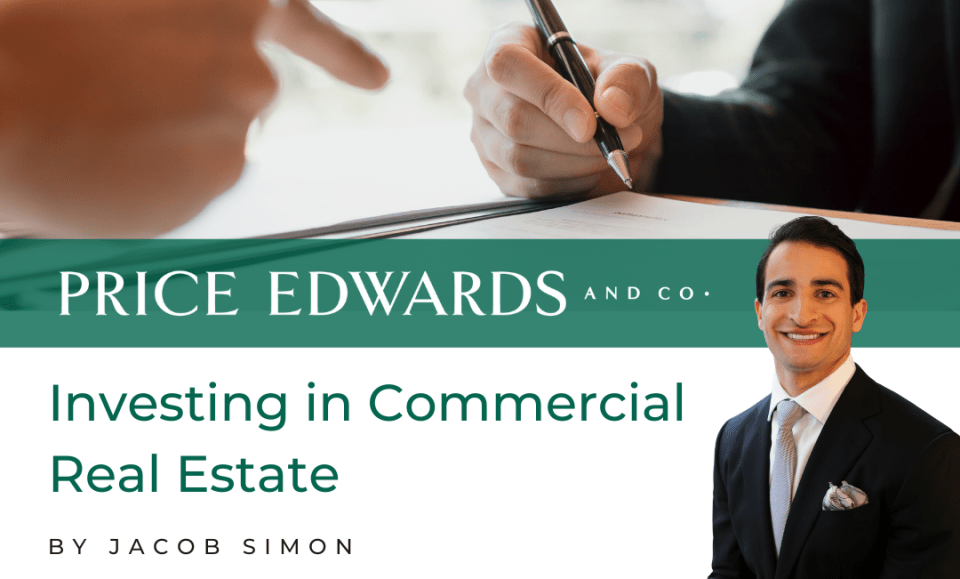 Are you considering investing in commercial real estate but aren't sure where to start? The first steps are sometimes the hardest – choosing and understanding your investment objectives and establishing your risk tolerance. An experienced real estate broker can help guide you through this process by making sure you are well-educated and informed so you can achieve your goals. 
A real estate broker can help you along the way to success. Brokers are there to provide their clients market knowledge, deal knowledge, and guidance through the process. Look for a broker that asks you a lot of questions and understands your desires and motivation. They should be well educated on activity in the market, have sale or leasing comparables for you to review, and explain each step along the way. They should make it easy on you to where all you need to do is make decisions on what direction you want to go. 
If you are the type that wants to invest in real estate but doesn't have the time, energy, or knowledge to maintain the property on a day-to-day, month-to-month, or even year-to-year basis then that's where a professional property management company comes in. Property managers help not only take care of the building, but interact with the tenants, and work to maximize the performance of your property. 
In a full-service firm like Price Edwards, you will find the best brokers, property managers and will have access to the best CRE resources in the industry. We value our clients and believe the only way we can be successful is by making sure you are successful. Whether you are just getting started in CRE or you already have a portfolio established, we look forward to helping you achieve your real estate investment goals!