December 10th, 2020
Office, Retail, Industrial, Investment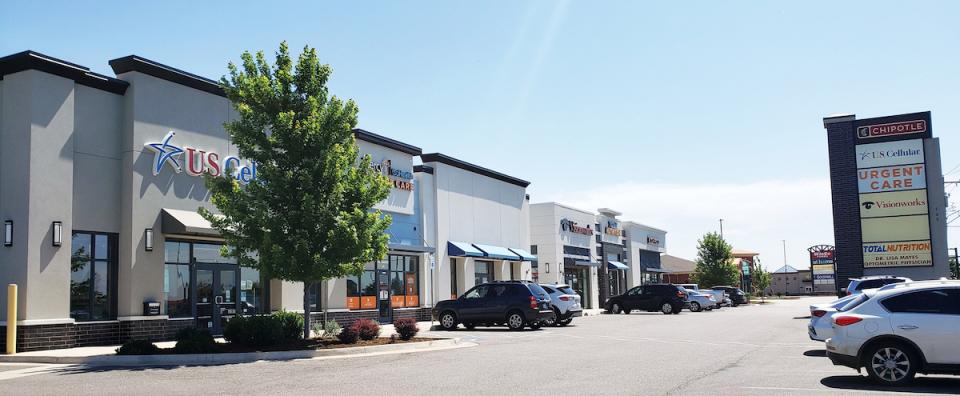 Price Edwards and Company November 2020 Transactions Announcement
Local Buyer Purchases Moore Strip Center for $6,050,000 
The Exchange on 19th  is a 13,375 square foot strip center built in 2016 situated on 1.76 acres. The property is an outparcel for Winco Foods and is located directly across from Super Target, Burlington, Dick's Sporting Goods and Home Depot in Moore, Oklahoma. The Exchange on 19th was purchased at 100% occupancy with 54% of the tenants being corporately guaranteed, which includes Chipotle, Visionworks and Mercy GoHeath Urgent Care. The property was purchased at a 7.56% CAP rate with the majority of leases being on ten year primary terms. Phillip Mazaheri, CCIM represented the local Buyer Hartford Capital, LLC who paid $6,050,000 to the Seller/Developer Armstrong 19 Moore Development, LLC. 

Industrial Property Purchased for $675,000
OKCFLP LLC paid VSI Real Estate Co LLC $675,000 for the 12,000 square foot industrial property on 2.24 acres located at 1901 SE 29th St, Oklahoma City.  The property sits just east of I-35 in a well-established industrial area.  In a simultaneous closing the landlord has agreed to lease the space to 29th Street Cultivation. Chris Roberts handled the transaction.

Local Recycling Company Leases 21,000 SF
8324 SW 8th is a 21,000 square foot industrial building situated on 8 acres just south of I-40 and West of Council. Pallet Recyclers of Oklahoma will be manufacturing pallets out of this facility for many years to come. Danny Rivera handled the transaction. 

High-End Steak Restaurant Leases 11,677 SF
In November, Rogers Concepts leased 11,677 square feet in Charter at May at 9410 N May Ave, Oklahoma City formerly leased to Luby's Cafeteria.  Rogers Concepts will open a high-end steak restaurant which adds another distinct concept to their hospitality group. Ev Ernst handled the transaction.  

8,340 SF of Industrial Space Leased
Armada Distributing, LLLP. has leased 8,340 square feet in the 12-building Tulsa Business Park located in central Tulsa, OK. The tenant is a liquor distributor headquartered in Tulsa that is expanding their operations. The central Tulsa location and ability for ownership to move quickly played a key role in the selection process.  Tanda Francis and Josh Love handled the transaction.